Netflix Ragnarok season 2: Release Date, Cast, Trailer, And What's Next
There are six episodes in Ragnarok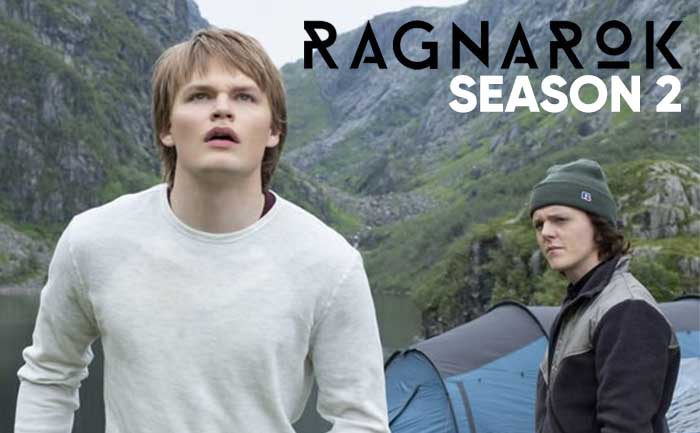 The new Netflix offering Ragnarok is doing well with the viewers. The show is a Norwegian superhero drama that viewers can now tune in to on Netflix. This coming-of-age superhero story follows Magne (David Stakston), a Norwegian teen who moves to the fictional town of Edda. Magne will have to use his superpowers to protect the world from supernatural forces and an upcoming environmental crisis. He will have to work alongside his brother and friends to prevent Ragnarok.
There are six episodes in Ragnarok, each one hour-long.
Netflix Ragnarok season 2: Everything We know
Netflix Ragnarok Season 2: Release Date
Ragnarok has been renewed for Season 2. This news was confirmed by Netflix Nordic's official twitter handle. The post was captioned, "You heard me! season 2 is happening and I can finally sleep well again"
The series premiered on January 31. Netflix generally decides the fate of a show six months after the series has been released. However, since Netflix has decided to greenlight the show, fans can expect to see the new season around January 2021.
The series has received mixed reviews from critics but fans have been raving about the show.
A fan wrote on Twitter, "I've just finished binging #Ragnarok – loved it and can't wait for series 2 – please say there will be a series 2!"
Another fan joined in to heap praise on the show tweeting, "Okay, so I binged #Ragnarok and now I don't know what to do with my life. It was amazing."
Netflix took to Twitter to announce the arrival of the show with a short clip from Ragnarok.
The legend begins today. Ragnarok is now streaming. #Ragnarok pic.twitter.com/lojfQ1uw3w

— NX (@NXOnNetflix) January 31, 2020
Ragnarok Season 2: Cast
When Ragnarok comes back for Season 2, most of the main cast would return again. This includes:
David Stakston: Magne
Jonas Strand Gravli: Laurits
Henriette Steenstrup: Turid
Synnove Macody Lund: Ran
Herman Tommeraas: Fjor
Theresa Frostad Eggesbo: Saxa
Emma Bones: Gry
ALSO READ: Narcos Mexico Season 2 Teaser: Diego Luna Is Back As Drug Lord Felix Gallardo