New Coronavirus Lockdown Guidelines Released: Check full list of relaxations
Relief for industries, flights, trains remain suspended: Govt issues detailed guidelines on lockdown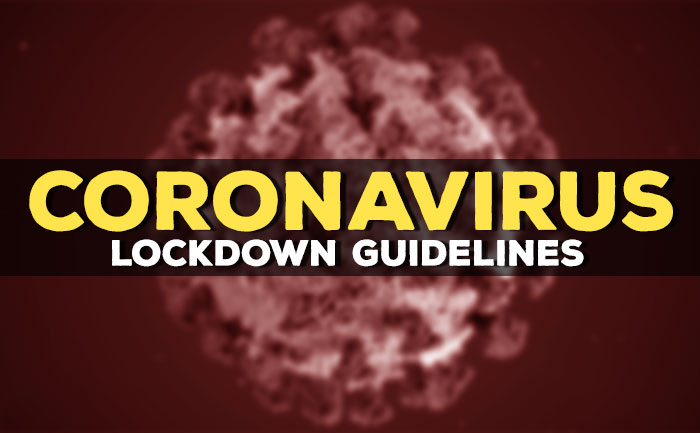 Prime Minister Narendra Modi addressed the nation once again on 14th April to announce the extension of COVID-19 Lockdown. A day after the PM's announcement, MHA has issued a 15-page guideline to follow during the nationwide lockdown. The Ministry of Home Affairs has issued detailed guidelines for states, Union Territories and the general public to follow during the extended lockdown till May 3.
The MHA, in its detailed Coronavirus guidelines, allowed activities like agricultural, horticultural, farming, procurement of Agri products and 'mandis' after April 20. But they have specified that exemptions given from April 20 will not be applicable in COVID-19 hotspots or containment zones. It also said that state/UT governments shall impose stricter measures as per local requirements.
Here is the entire list of guidelines issued by the MHA:
The government has allowed industries functioning in rural areas, that is outside municipal areas, to resume operations from April 30 but with strict social distancing norms.
Manufacturing and industrial establishments functioning in Special Economic Zones (SEZ) and Export Oriented Units (EOU), industrial estates and industrial townships have been allowed to resume operations after April 20.  They will have to make arrangements for the stay and transport of its workers as per the requirements.
Manufacturing units producing essential goods such as drugs, medicines, etc have been allowed to function.
All educational, training institutions, etc shall remain closed, taxis (including auto and cycle rickshaws) and services of cab aggregators to remain prohibited until May 3.
Cinema halls, malls, shopping/sports complexes, gyms, swimming pools, theatres, bars, etc to remain closed till May 3.
Wearing face cover is compulsory in all public places, workplaces. Spitting in public places shall be punishable with a fine.
All international, domestic flights remain suspended till May 3. All train services will also remain suspended.
All social, political, sports, religious functions, religious places, places of worship shall be closed for public till May 3.
From April 20, when there will be some relaxations in areas that are not coronavirus hotspots, activities will be permitted, including agricultural, horticultural, farming, procurement of agri products, 'mandis'.
Shops of farm machinery, its spare parts, supply chain, repairs, 'Custom Hiring Centres' related to machinery to remain open from Apr 20.
Highway 'dhabas', truck repairing shops, call centres for government activities to remain open from April 20.
Grocery stores, fruit, vegetable shops or carts, milk booths, poultry, meat and, fish shops to remain open during the lockdown.
Services provided by self-employed electricians, IT repairs, plumbers, motor mechanics, carpenters to be allowed from April 20.
Exemptions given from April 20 will not be applicable in COVID-19 hotspots or containment zones.
MNREGA works are allowed with strict implementation of social distancing and use of face masks.
Bank branches and ATMs, IT vendors for banking operations, banking correspondents, ATM operation and cash management agencies to remain functional.
Inter-state, inter-district movement of people, metro, bus services continue will be prohibited till May 3.
Movement of private vehicles in case of any medical emergency. In the case of Two-wheelers, only the driver will be allowed.
In the case of funerals, a congregation of not more than twenty persons will be permitted.
Hospitals, veterinary hospitals and all related medical establishments, including their manufacturing and distribution units, both in public and private sector, such as dispensaries, chemist, pharmacies, medical equipment shops, laboratories, pharmaceutical research labs, clinics, nursing homes, ambulance etc. will continue to remain functional.
Any person violating these containment measures will be liable to be proceeded against as per the provisions of Section 51 to 60 of the Disaster Management Act, 2005, besides legal action under Sec. 188 of the IPC.
The lockdown that started on March 25 will now continue till May 3, 2020 as the number of coronavirus cases in India crossed 11,000 on Wednesday (April 15, 2020). PM Modi had hinted that if people will show irresponsibility and try to put their community at risk from Coronavirus, the restriction will be reimposed again.
The nation-wide lockdown is aimed to contain the spread of the pandemic that has killed over 370 people and infected over 11,000 in the country.
Also Read:  COVID-19 Lockdown: Migrant workers gather at Bandra railway station in Mumbai