New Year 2020: Here are 5 ways to sail through in 2020
Here are 5 ways through which you can begin your New Year on a positive note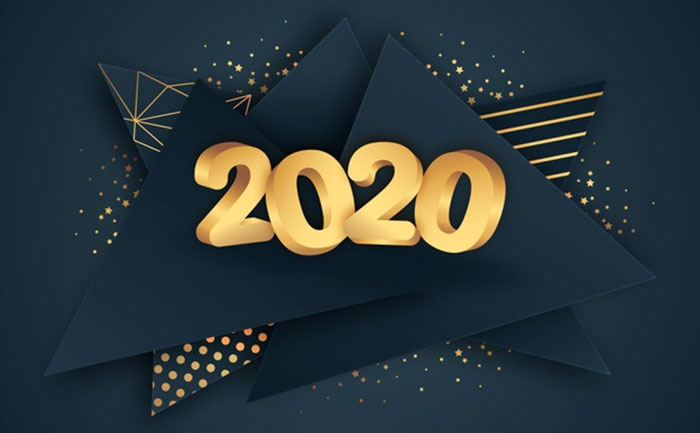 When we come to think of the last day of the year, we either spend the time in partying it out with our friends, planning the year ahead, thinking about what we want and some momentary contemplation of the year went by. But nobody ever takes out the time to think of how to begin the New Year on a good note, to not think that the New Year is going to turn out just as the previous year. It is quite significant that we rethink our mindset towards the mundane of repetition of New Year and look at it in a different way. No doubt, this year could have been beautiful for some and heart breaking for many but that's doesn't mean that we carry all the old, broken feelings along with us towards the New Year. Reminding yourself of not having that mindset, decide for yourself that this New Year you will only look forward and not back. Happy New Year 2020 Wishes
Happy New Year: Here are 5 ways to sail through in 2020:
1. Start Afresh
This year you must have had your fair share of your ups and downs, highs and lows. You either must have witnessed some wonderful moments or heart wrenching moments. Whatever it may be, it is quite important that when we look back at these things, we don't let it affect us with sadness. It is absolutely something that you can cherish or look back for sometime but not dwell on it forever. The New Year is called new for a reason and it is something that you shouldn't forget at all. It's the time of the year that brings new days, new months, new weeks, new memories, new people and what not lovely. Try not to carry your baggage of your past with you when you enter into The New Year. It's time to Start Afresh and let go of all the past, hurtful, bad memories and welcome 2020 with open arms.
2. Concentrate on the Future
You must be thinking about the past all the time but now as the New Year is ready to enter your life, it's time to forgive or rather forget all the bad memories and things attached with it. Instead of thinking how your past or the people who have left you could have been, look towards your future. Channel your precious time and energy planning your future goals, the accomplishments and achievements that you desire to happen soon. It is not the time about dwelling on the miseries of the time that has passed by but the time to look at your future with a bright hope to meet new people, make new friends, focus on your future goals and all the new things to fill up your heart with love and hope.
3. Let go of the past forever
Living in the past is everyone's favorite pastime whether anyone admits it or not and that's something which should be addressed especially when the year is about to end and a New Year is about to begin soon. When your are only some hours away from ringing in the New Year, it is high time that you don't think about the people who caused you hurt, gave you grief and pain or rather someone who left you. This is not the right time to think about what could have been or so. But, it is the accurate time to heal yourself and throw away all the things, erase all the memories that disturb you and make you uncomfortable. Let the past stay in the past where it belongs. This New Year pledge to yourself that you will only connect with new people, new things, go to new places, make new memories that make you feel loved and wanted.
4. Change your priorities
This New Year, focus on yourself and on your wants and needs. Make yourself as the first priority. Write down all the goals where you are at the top list. Change your prioirties from being last to first on the list. Look after your health, nutrition and well-being. By changing priorities and your priority list, you will make things easier for you and it is one of the perfect ways to sail through in 2020. Set goals that takes you out of comfort zone and motivates you to be the best version of yourself. Make New Year resolutions. Stop looking at the past, look into the future with positivity.
5. Be optimistic
There is always a time when we all become pessimist and think of what could go wrong. We let negative people and negative thoughts drain us. We bring immense pressure and emotional stress on ourself with these countless clutter of negative thoughts that it begins putting undue stress on the health. This New Year, decide for yourself that you will let go of the people who belittle you and only let those in who support you, motivate you and be a helping hand in driving you towards your goal. Make being optimistic as your mantra for the New Year. Let nothing else affect you. Optimism is the best way to sail through in 2020. Last but not the least, be grateful for all that you have got and let positivity flow in your soul.
Also Read: New Year 2020: Wishes, Messages, Greetings & Quotes To Wish Your Beloved Ones