Bomb found in mail sent to Hillary and Bill Clinton's home in New York City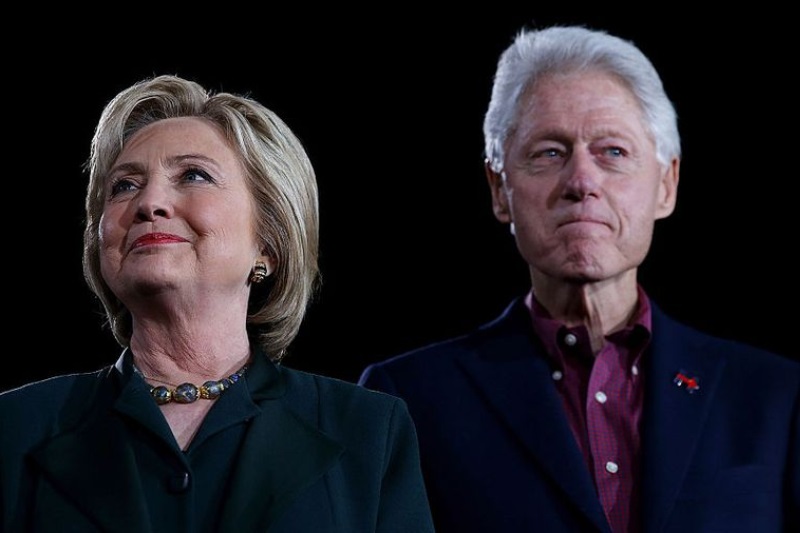 Just a day after a bomb was discovered at house billionaire Philanthropist George Soros another similar bomb was reported to have been at the home of Hillary and Bill Clinton in New York City suburb on Wednesday.
Another bomb addressed to former President Barrack Obama was intercepted elsewhere in Washington, DC.
The technician, who screens mail for the Clintons discovered an explosive device at their Chappaqua home in Westchester County of New York City, said a report in New York Post.
It was also reported that the bomb in Soros's house was also found in the mailbox of his house in Katonah.
BREAKING: Bomb found at home of Hillary and Bill Clinton in New York City suburb.

— The Associated Press (@AP) October 24, 2018
"This morning, New Castle PD assisted the FBI, Secret Service and the Westchester County Police with the investigation of a suspicious package. The matter is currently under federal investigation," said New Castle police as reported in a statement by the newspaper.
"The U.S. Secret Service has intercepted two suspicious packages addressed to Secret Service protectees," it added.
One of the two devices was reported to have been addressed to former Barrack Obama, while the other was addressed to Hillary Clinton.
"The packages were immediately identified during routine mail screening procedures as potential explosive devices and were appropriately handled as such," the newspaper reported the Secret Service as saying.
"The Secret Service has initiated a full scope criminal investigation that will leverage all available federal, state, and local resources to determine the source of the packages and identify those responsible."
A day earlier, another such package was found at the mailbox of George Soros' house. An employee has taken out the package from the mailbox and found the device. He then immediately informed the Bedford police after placing it in a nearby wooden area.
The bomb squad detonated the device, which had black powder on it. The 88-year, however, wasn't present at his home during the incident, said The New York Times.