Nick Jonas REVEALS Kevin Jonas informed wife Priyanka Chopra about his injury
Nick Jonas opened up on which one of his brothers he chose to call his wife Priyanka Chopra after he met with an accident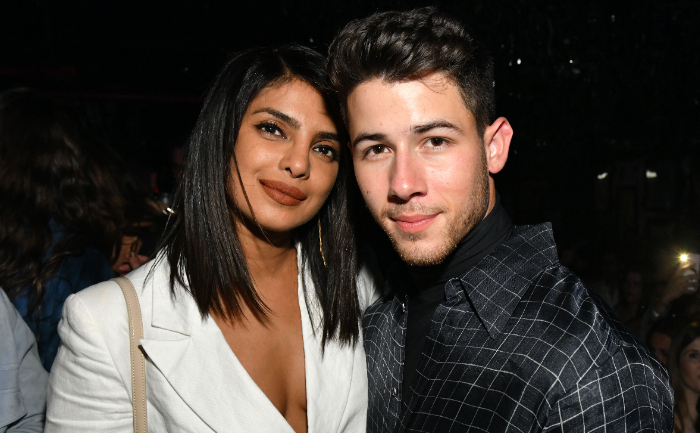 On May 15, Nick Jonas met with a bike accident and was hospitalized in which he cracked his rib while shooting for the NBC project Olympic Dreams Featuring Jonas Brothers alongside his siblings. Post his injury, he resumed the singing reality show, The Voice as the judge, and spoke bout his injuries and revealed that he cracked his rib after taking a spill on a bike and suffered a few other bumps and bruises too.
Recently, the Jonas Brothers appeared on 'The Late Late Show with James Corden' before going on a special tour. During the conversation, Nick Jonas opened up on which one of his brothers he chose to call his wife Priyanka Chopra after he met with an accident.
Watch video:
Nick said, "The medics were attending to me as they were about to put me in the gurney to get in the ambulance. Obviously, I had to call Priyanka my wife to say this has happened but I wasn't really in the spot where I could talk to her…So it was a choice between Joe and Kevin. Who you give your phone to call your wife in a time of crisis and I gave it to Kevin."
Further, Nick told James, "It was about a week and a half ago I think tenish days. I'm feeling amazing. I'm surprised at how good I feel and right after it happened I had to be okay coz I had Voice and couple of other things and it healed up pretty fast."
Kevin said that he was really calm and collected after learning about Nick's injury. "I think it has to do with being a father, seeing children fall all the time."
Nick hosted the 2021 Billboard Music Awards post-accident and PeeCee who had flown to LA to be with his husband was also one of the presenters.
ALSO READ:  BBMAs: Priyanka Chopra Pens Appreciation Post For Nick Jonas Amid His Rib Injury