Nike Sues Over Lil Nas X Controversial Satan Shoes Containing Human Blood
Nike Suing MSCHF for Lil Nas X's Controversial Pair of Shoes Containing Human Blood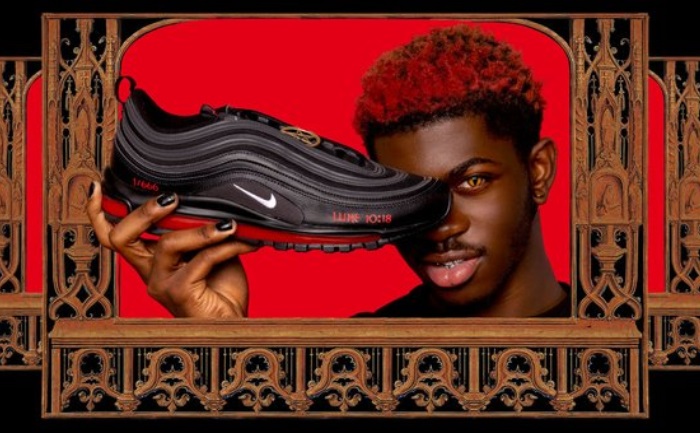 Global footwear manufacturing brand Nike is suing a Brooklyn-based art collective called MSCHF. It is for a controversial pair of Satan Shoes. Reportedly the shoes contain a drop of human blood in its sole. The "Satan Shoes," were made by MSCHF in collaboration with the rapper Lil Nas X. It was made around the release of his song "Montero (Call Me By Your Name)."
According to a BBC report, the $1,018 trainers (approximately Rs 74,110) feature an inverted cross, a pentagram, and the words "Luke 10:18" on them. The blood is supposedly from employees of prank company MSCHF. They mixed it with ink to fill an air bubble in each pair of the 'Satan Shoes.' The black and red sneakers were made using Nike Air Max 97s.
View this post on Instagram
The black-and-red, devil-themed shoes went on sale online on Monday. The shoes sold out in less than one minute at a cost of $1,018 per pair.
DROP 43 – SATAN SHOEShttps://t.co/MNOFecjLBY

— MSCHF (@mschf) March 29, 2021
As reported by Reuters, Nike said in the lawsuit that the company, MSCHF Product Studio Inc, infringed on and diluted its trademark with the black-and-red, devil-themed shoes. Nike, in its lawsuit filed in federal court in New York, said the shoes were produced without Nike's approval and authorization. It added that the company was in no way connected with this project.
The retail giant said Mschf's unauthorized Nike-inspired shoe confused consumers into thinking Nike had created the product. Nike said customers had called for a boycott of the company over Mschf's shoe.
Mschf was not immediately available for comment.