Nirav Modi divorcing wife Ami? Rumour mills abuzz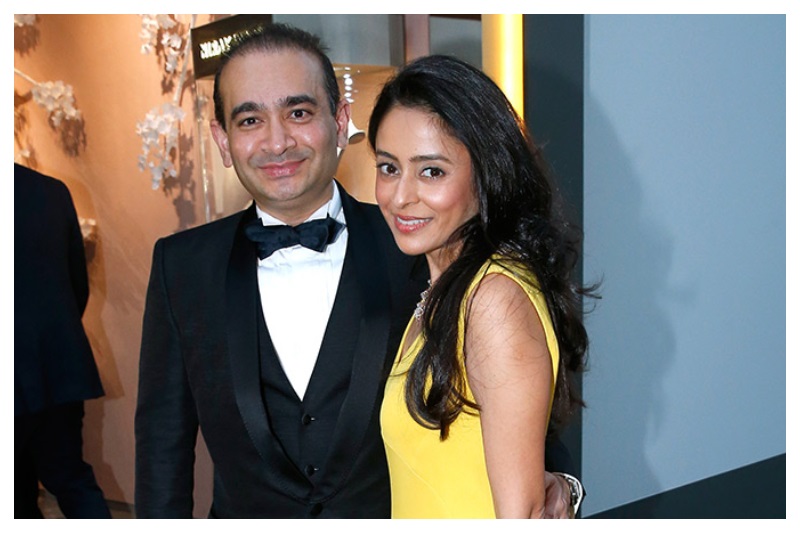 "Marriage of convenience" is quite a common term in our daily lives, but "divorce of convenience" is not so common. Rumour mills are abuzz that the not-so-common term may be use currently. Fugitive diamantaire Nirav Modi may soon be severing all ties with his wife Ami, according to a few friends of the Modi in Mumbai.
Nirav, who is absconding currently, is learnt to have been going through a divorce process. There's hardly any reason to think that they have fallen apart and thus is the divorce. It is doing the rounds that there are two very solid reasons behind such decision by the fraudster.
First, a divorce would mean Nirav's wife Ami will be protected from culpability from the case that have been filed against the diamantaire in India. Secondly, Ami is expected to part with huge amount of alimony, which will help the fugitive transfer a chunk of his wealth to his wife and children's names. After all, Ami and her children cannot be made culpable in Nirav Modi's bank scam. Though The Live Mirror couldn't individually verify the piece of information.
According to a news report, efforts to reach either Nirav Modi or his advocate Vijay Aggarwal proved futile as one didn't answer messages while the other said, "no comment".
Meanwhile, the Union Bank of India has sued the fugitive jeweller in Hong Kong following a couple of Modi's companies defaulting in loans to the tune of $5.49 million, media reports said. If the bank claims are anything to go by, two of Modi's companies — Firestone Trading Private and Firestar Diamond — guaranteed loans made to them on October 21, 2011 and on November 15, respectively, as reported by South China Morning Post.
The 47-year-old Mumbai based jeweller are wanted by Indian authorities since February for his alleged involvement in Rs 13,400 crore scam against public sector bank — the Punjab National Bank (PNB).
ALSO READ: Interpol Issues red corner notice to Mihir R Bhansali, Nirav Modi's Executive