Nirbhaya gang rape: Supreme Court to decide on death sentence, Monday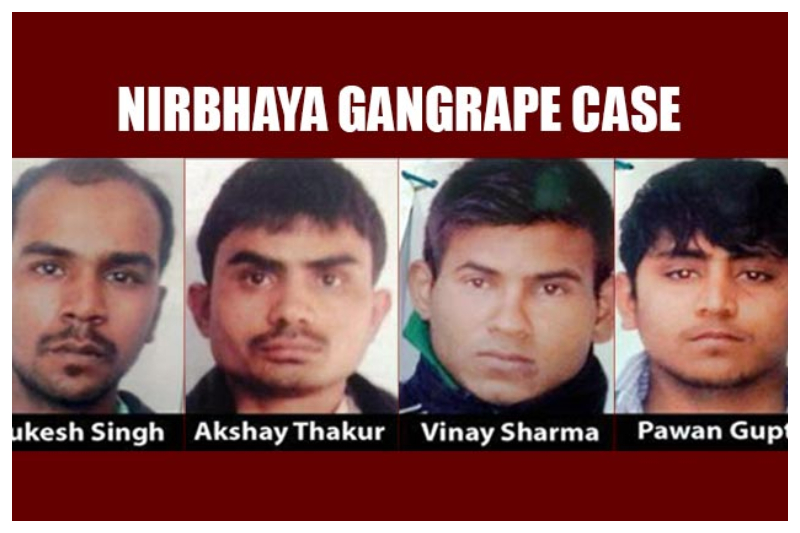 The Supreme Court (SC) on Monday will decide whether the four men who raped and tortured the medical student, who later came to be known as 'Nirbhaya' or fearless, will have their death sentences reduced to life terms in prison. The top court will announce its verdict on the review plea filed by the convicts at 2 pm.
On Dec 16, 2012, six men including a 17-year-old juvenile gang-raped a 23-year-old physiotherapy intern in a moving bus in Delhi. Dec 29, 2012 the girl succumbed to injuries. Of the six accused, bus driver Ram Singh killed himself in his prison cell. The youngest accused, just days short of 18 when he committed the crime, had been sent to a juvenile home.
Sept 13, 2013 remaining four accused were sentenced to death by Additional Sessions Court. Mar 13, 2014 Delhi High Court upheld the trial court's verdict. On May 5, 2017 Supreme Court of India upheld the death sentence on all four convicts who raped a 23-year-old medical student, calling it a "rarest of rare" case in the history of the country.
Also read: Go Learn Etiquettes, Haryana CM Manohar Lal Khattar Tells Journalist
A three-judge bench of Justices Dipak Misra, R Banumathi and Ashok Bhushan in a unanimous verdict held Vinay Sharma, Akshay Thakur, Mukesh and Pawan Gupta guilty and awarded the death sentence to them saying that the brutal, barbaric and diabolic nature of the crime shook the conscience of humanity and they deserved the extreme punishment. The fifth accused was not tried because he was a minor. He was awarded 3 years of sentence in a special home.
Also read: Mamata Banerjee: Modi govt acting like 'hundred Hilters', can ally with Congress before LS polls
The men had then appealed to the court to review their sentences, saying it was "cold-blooded killing in the name of Justice". The court agreed to hear their request in November last year. On July 9, 2018 SC will decide the fate of the four accused of death sentence in the Nirbhaya gang-rape case.