Nitish Kumar: Won't ban 'khaini' immediately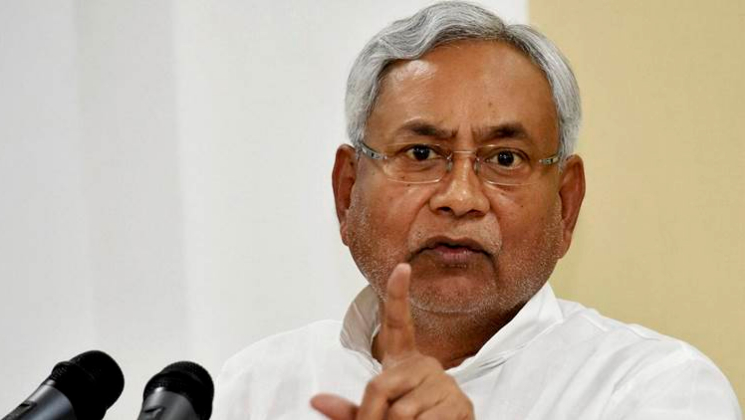 Days after announcing a ban on 'khaini' (tobacco), Nitish Kumar has done a u-turn and announced that the government has no immediate plans to ban 'khaini'. Tobacco, has been a major cash crop in Bihar and this ban would impact the tobacco farmers in a big way, thereby affecting the tobacco lobby which is a major votebank for JD(U).
After reports that Bihar was planning to ban khaini or chewing tobacco, Chief Minister Nitish Kumar has said that there his government wouldn't take any such step immediately.
Nitish also asked tobacco farmers to look for alternative options stating that the production is not up to the mark".
Bihar is the sixth largest tobacco producing state in the country. Besides Samastipur, khaini is also grown in Vaishali, Muzaffarpur, Darbangha and Sitamarhi. The demand is high both inside as well as outside the state, traders from Assam, West Bengal, Jharkhand, Uttar Pradesh and Madhya Pradesh buy the cut and dried tobacco.
According to a report in News18, the state health department had written to the central government requesting to notify khaini as a food product and once it is notified by the Food Safety and Standards Authority of India (FSSAI), the state government will be free to impose a complete ban on it on health grounds.
Khaini ban is not easy to impose as there are a lot of stakeholders and it taking away the livelihoods of the tobacco farmers would have resulted in a major protest in the state. News about the ban had already spread like wildfire. Keeping in mind the reactions and outcome of the ban, CM Nitish has made his stand clear, and has successfully done the firefighting. In October 2013, the Nitish government had announced a tax exemption on khaini after demands made by farmers, who told the CM that their produce was being seized and fines and taxes were being levied on them.
In 2014, when Jitan Ram Manjhi was the CM, he hiked the tax on tobacco products by 30 percent, but khaini was left untouched keeping the vote bank in the tobacco belt in mind. The JD(U) government has had to resist immense pressure from mainstream media and studies in the past while implementing the liquor ban. Sale of ghutka and pan masala, too, is banned in Bihar since May 2016.