No question of alliance with PDP: Ghulam Nabi Azad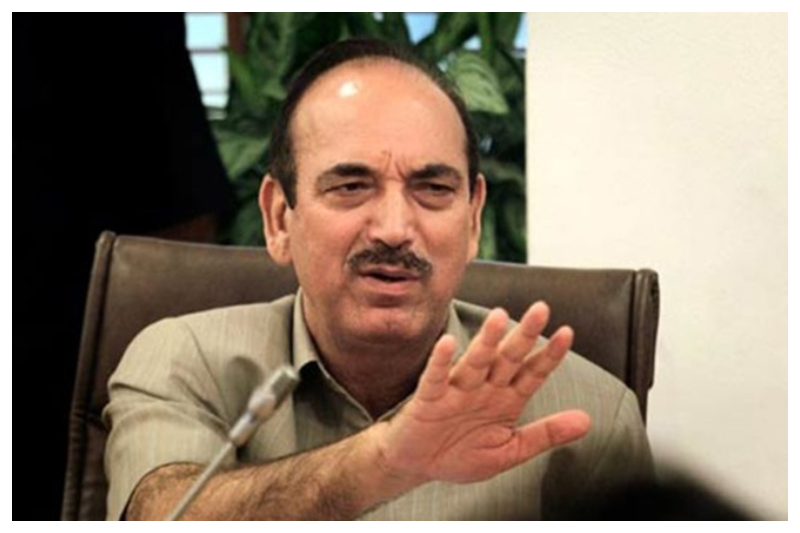 With the Bharatiya Janata Party shutting the doors of alliance with Mehbooba Mufti's People's Democratic Party last month in Jammu and Kashmir, another window of Congress too was closed for the former to form a government in the valley. Ruling out any alliance, Congress party said that they would not ally with PDP at any cost, neither it was done earlier nor will would be done in future.
Three were reports in the media and political arena that there could be an alliance between the two parties – Congress and PDP – which were quashed by senior leader from Congress, Ghulam Nabi Azad, on Monday, reports PTI. Azad stated it very clearly that their party will not make a coalition with PDP ever and there is no question of alliance with Muftis. He said, "There is no question, for now or in the future, of forging an alliance with the PDP."
ALSO READ: Mehbooba Mufti Quits, Jammu And Kashmir set for Governor's Rule: Major key factors
Senior politicians and political parties in the valley were set abuzz as former chief minister and PDP chief Mehbooba Mufti arrived in the national capital on Friday night. Even media reports were suspecting of a possible tie-up with Congress, however, Azad denied of meeting the PDP leader. With this, any effort to form a a new alliance in the state has been scuttled for now, untill the next Assembly polls are announced.
As per the latest report, Azad has called for a meeting of all the Congress party workers in Kashmir on Tuesday. According to sources, the future strategy of the Congress in the state will be discussed and it would be followed by a two-day conclave in Srinagar, where leaders from all three regions – Kashmir, Ladakh and Jammu are expected to participate.
ALSO READ: Omar Abdullah lashes out at Mehbooba Mufti, PDP government
Looking at the stats, PDP has 28 seats and Congress has 12, in the 87-member state Assembly. In order to form a government, a majority of 44 is required, which can easily be done by seeking the support of CPI(M) and independent members. But, since Congress had always made alliance with National Conference in the past, Governor N N Vohra's rule is likely to extend.
Image courtesy: Financial Express