No question of replacing Manohar Parrikar: GFP chief Vijai Sardesai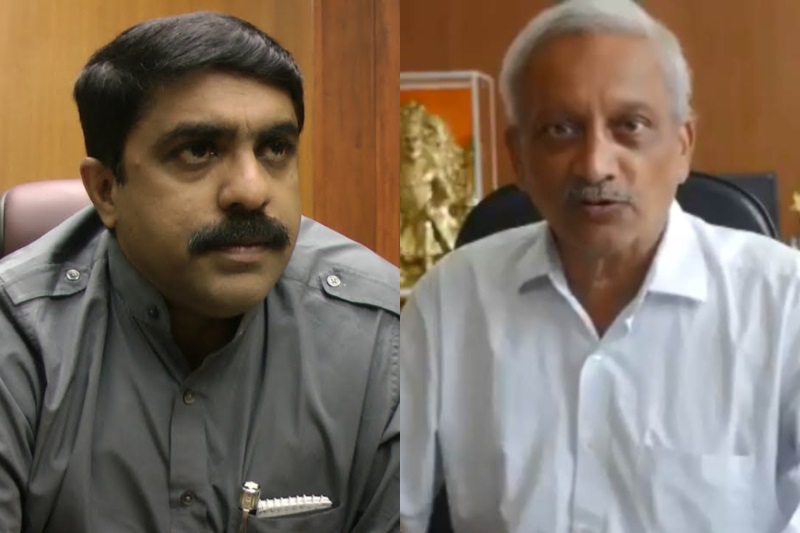 With questions arising whether the allies in Goa really want Manohar Parrikar to be replaced as Goa Chief Minister, Goa Forward Party (GFP) has come clear on the issue. GFP chief Vijai Sardesai said that there was no question of replacing the ailing Parrikar as Goa CM. Sardesai is also the agriculture minister of Goa.
Parrikar is undergoing treatment for pancreatic disease at his home following his return to the state on October 14. Earlier, he was hospitalised at the All India Institute of Medical Sciences in the national capital.
The Goa Bharatiya Janata Party (BJP) has always maintained that Manohar Parrikar has been supervising the governance of the state even though he was undergoing treatment. It was the allies and who on several occasions raised questions that under-treatment Chief Minister's health-related issues have hampered governance and the administration hasn't been functioning as it has been in past.
According to news agency PTI, Sardesai had met Parrikar on November 28. "I had met the CM while coming back from the closing ceremony function of IFFI (International Film Festival of India) (on November 28). He is fine. Where is the question of replacing him?" Sardesai told the news agency.
However, a week ago news surfaced that Parrikar wanted to quit while ruling BJP prevented him from taking the step. It was Sardesai who made the revelation. "He wanted to give up the CM's post altogether. He had even shown inclination to give away his portfolios (to other ministers) when he was admitted to a hospital during Ganesh Chaturthi festival," Sardesai had recently said this which gave rise to speculations of discontent among the allies.
"But then several things happened. BJP high command stepped in…it (to resign or not) is not in his (Parrikar's) hands entirely," Sardesai was quoted as saying by s section in media.
ALSO READ: 'Parrikar wanted to quit, top BJP leaders did not allow', says Agriculture Minister