No road show for PM Modi – Security agencies on high alert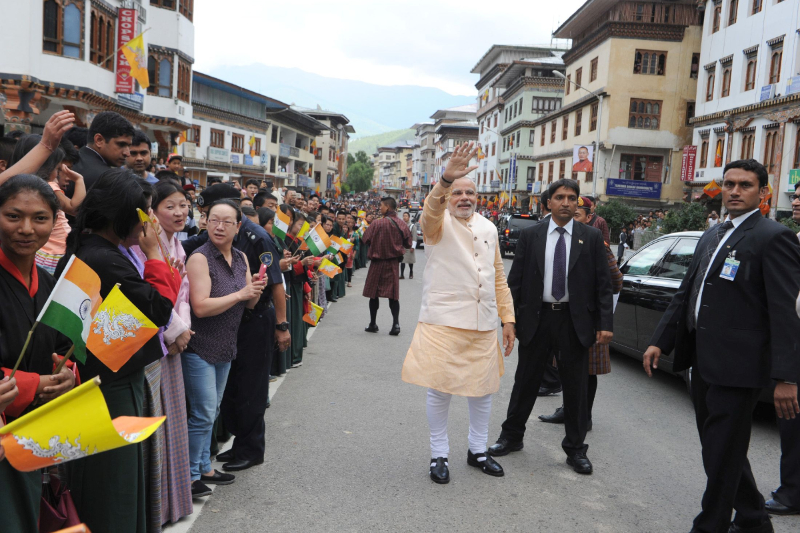 Security agencies send out a warning to states about an "all-time high" threat to Prime Minister Narendra Modi, the home ministry has put out rules in which no one can come too close to PM Modi, not even ministers and officers, if not cleared by his special security. The home ministry has written to all state police chiefs about an "unknown threat" to the PM.
PM Modi "is the most valuable target in the run-up to the 2019 general elections," the National Security Council has told various agencies tasked with the Prime Minister's safety.
"The threat always has been there but after this Naxal threat we have made each agency aware of the new threats to the PM," a senior officer told NDTV, referring to the Pune police claim that a plot to assassinate PM Modi in a "Rajiv Gandhi-type incident" during one of his road shows had been revealed in a letter seized from a suspected Maoist.
Sources say, PM Modi, who is the main campaigner for the ruling BJP in the lead-up to state elections and the 2019 polls, has been advised to cut down on road shows as planned routes present a bigger threat.
No one is allowed to be in close quarters with the PM, which is the basic rule to be followed strictly, according to top sources.
Even ministers and officers are likely to be screened by the Special Protection Group (SPG), which is in charge of protecting the Prime Minister.
"We have briefed our personnel about the new assessments and have given them a new set of rules to be followed," explained an officer, conceding, however, that the SPG rule book and arrangements have been fool-proof for more than 25 years now.
Major Decisions by security agencies:
No One can come too close to PM if not cleared by his special security.
Home ministry writes to state police chief s about 'unknown treat' to PM.
Even minister and officer are likely to be screened by the SPC.
"Special instructions have been given to the close protection team (CPT) around the PM. No one can be in close proximity of the PM if not needed," he adds. This team always moves with the Prime Minister.
Public contact needs to be reduced further, believes the home ministry.
Last month, a man was able to break through six layers of security to touch PM Modi's feet in West Bengal.
Sources say the number of tactical team commandos travelling with the PM will be increased.
"We can't give him instructions but we have requested him to be little careful regarding his public engagements," says the officer.
This may be a tough call in the run-up to 2019 as PM Modi is expected to address several rallies.
The home ministry has also marked areas of concern and has asked Maoist-hit states to be more careful. "The PM travels to Chhattisgarh, Jharkhand, Madhya Pradesh, Odisha, West Bengal even Punjab. These are to be taken more seriously than others," adds a source.
Security agencies are believed to be especially monitoring the Kerala-based Popular Front of India (PFI), an outfit that the government believes is a front for terror groups.