No Time To Die Teaser: Daniel Craig is back as James Bond for the last time ever
The teaser of Cary Joji Fukunaga's 'No Time To Die' has been released and Daniel Craig is back as James Bond for the last time. Watch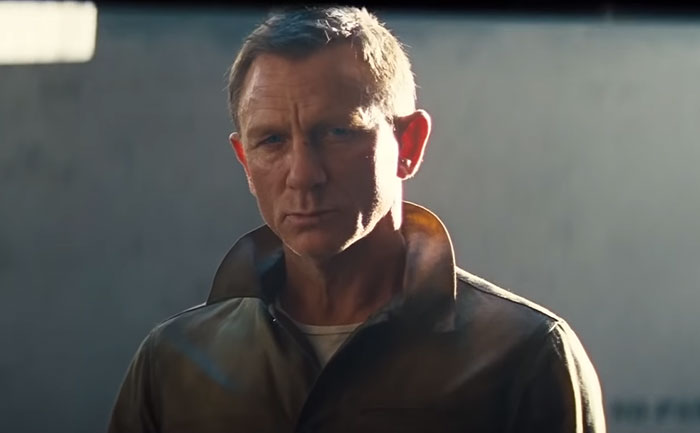 Daniel Craig is back again as the iconic fictional British spy and with his 25th franchise of Bond film, titled, No Time To Die which is directed by Cary Joji Fukunaga. The makers of the movie have released the No Time to Die teaser and it shows Bond performing death-defying stunts.
Check out the teaser of No Time To Die below:
The teaser of the movie shows a typical look at Craig attired in a sharp suit exiting a car while sporting sunglasses as well as the customized cars and weapons. There is also a glimpse of a breathtaking stunt with Craig on a motorcycle that has excited the fans the most. The No Time To Die teaser ends with a glimpse at a puzzling figure behind a white mask.
No Time To End trailer also reveals that the full trailer will be released on Wednesday. Also, this will be Daniel Craig's last ride as James Bond.
No Time To Die also features Lashana Lynch who has been disclosed to be the next Agent 007. Apart from James Bond, we also be seeing some new characters, who will be joining Bond in all the fun. The cast includes familiar faces like Ralph Fiennes, Naomie Harris, Rory Kinnear, Lea Seydoux, Ben Whishaw, and Jeffrey Wright.
It was said that, earlier, Danny Boyle was going to helm the film, but he left the film project in the middle due to creative differences.
No Time to Die will be released in India and the United Kingdom on April 3, 2020, and on April 8, 2020, in the United States.
ALSO READ: No Time To Die: Its A Wrap For Daniel Craig Starrer James Bond Film