It's not Governor's responsibility to judge 'holy' and 'unholy': Omar Abdullah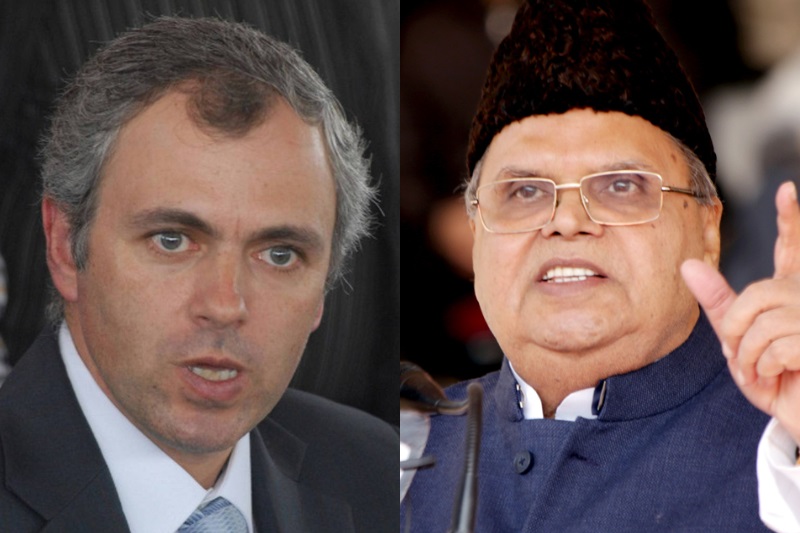 National Conference leader Omar Abdullah has slammed Jammu and Kashmir Governor Satya Pal Malik's call to dissolve the state Assembly. According to Abdullah, it is not within the Governor's constitutional responsibilities to decide "which political alliance is holy and which is not".
Abdullah was reacting to Malik's statement that he had to dissolve the state Assembly to "discourage horse-trading" and keep away "opportunistic parties with opposing political ideologies" from joining hands and form an unstable government in the state. "Also, why was the same yardstick not applied when the BJP and Peoples Democratic Party (PDP) came together years ago? Why is J&K suddenly being held to a higher standard?" Abdullah raised the question during an interview with NDTV.
The National Conference had come in support of Mehbooba Mufti-led PDP's claim to form the government when the Governor dissolved the Assembly to surprise the parties. "For five months, we had been pitching for dissolution. Surprisingly, the assembly disappeared only after Mehbooba sent her letter," he said.
Abdullah also criticised the Governor's assertion that he had refused to entertain Mehbooba Mufti's claim to prevent "political instability" in the state. "The BJP did not have the numbers in Goa, but it still formed the government. You can also look at Karnataka or, for that matter, the time when Atal Bihari Vajpayee got to be the Prime Minister for 13 days. The governor doesn't get to count heads, he can only establish claims," he said.
Sajjad Lone, who is an ally of BJP, made a statement that he was not making efforts to poach legislators from rival parties also came up for discussion which was trashed by Abdullah. "There is an inherent contradiction in what he's saying. He (Mr Lone) says that he hasn't spoken to rival legislators, but still claims the support of 18 additional MLAs in his letter. This is an admission of horse-trading," Abdullah said.
ALSO READ: BJP calls Congress, Mehbooba Mufti and Omar Abdullah a combination of terror-friendly parties