Nothing better than to get to fight against Canelo Alvarez: Vijender Singh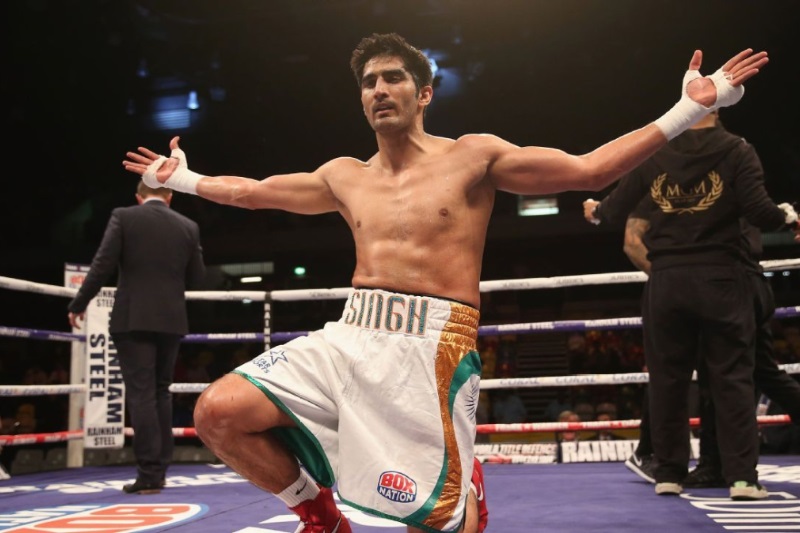 Aiming to fight with world middleweight champion Canelo Alvarez, boxer Vijender Singh now will have the chance to train with who's who of the coaching world after joining Arum. He will have the opportunity to rub shoulders with the likes of Robert Garcia and Freddie Roach, who handled Filipino great Manny Pacquiao for long time.
"It's great to be associated with Top Rank. I want to take my unbeaten performance in UK and India to America as well," Vijender was quoted as saying by international news agency AFP on Friday.
"They will grant us three to five fights in a year depending upon my training and fitness. US is the place to be when it comes to pro boxing," the Indian boxer stated.
Aming for Madison Square
Eyeing big bouts, the immediate aim for Vijender is to face Alvarez, who is currently the world middleweight champion. Alvarez is slated to take on Britain's WBA super middleweight champ Rocky Fielding at the Madison Square in New York on December 15.
"If I can get Canelo at Madison Square Garden, what better than that. He is fighting in the super middleweight category with Rocky Fielding. He is a good fighter and if I do get a chance to face him for the world title then why not," Vijender Singh was quoted by the agency.
Vijender also believes that getting to train with thelikes of Garcia and Roach will lift his career. "Bob Arum introduced us to Garcia and Roach. We are still trying to figure out who will ultimately train me. But certainly they are all big names and it will be an honour to be coached by them," Vijender said.
"I am training hard despite not getting a fight this year. But will take it to the next level when I travel to the US later this month," added the Indian. Vijender's last bout was against African champion Ernest Amuzu in December last year.
ALSO READ: Vijender Singh hints at September bout, opponent still undecided