Omar Abdullah: Mainstream political space has shrunk in Valley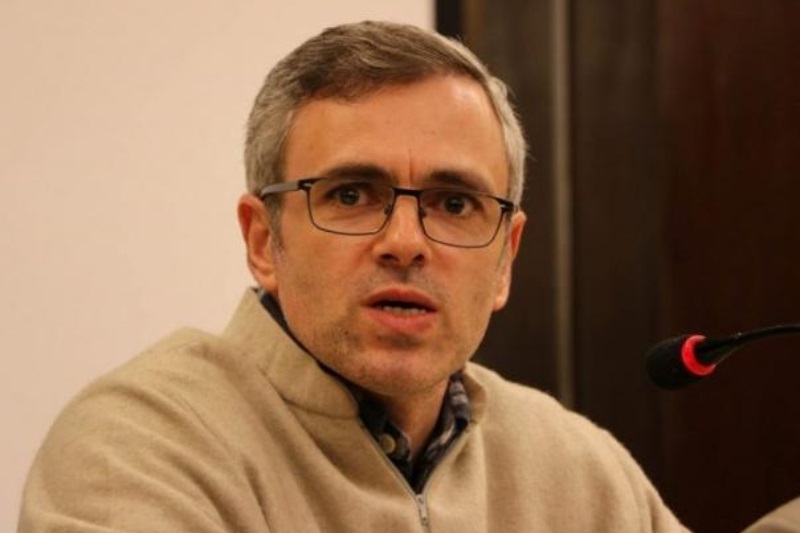 National Conference leader and former chief minister of Jammu and Kashmir Omar Abdullah said that people in the Valley are slowly losing confidence in the mainstream political parties. He was of the opinion that political space has "shrunk" due to the worsening of the situation in the state.
Speaking at a book launch on Friday, Omar stated that the Valley needs more than assurances and repeated words, made from the ramparts of the Red Fort. He said these words while conversing with Centre's former interlocutor to Jammu and Kashmir Radha Kumar whose book 'Paradise At War' – a political history of Kashmir published by Aleph Book Company was launched.
Referring to the Prime Minister Narendra Modi, he said, as quoted by the Indian Express, "Mainstream political space in the Valley has shrunk, but that is something that ebbs and flows. It's not constant. The space between separatists and mainstream comes and goes. The mood on the streets is very raw.. It is as if the govt is unwilling and unable to accept that the state needs more than just the words from the ramparts of the Red Fort."
Adding more, he said that the Kashmiris have seen a "glimmer of hope" last year when PM emphasized on the need to embrace the people of Kashmir rather than use abuse and bullets, but nothing has changed as of yet. He said, "There was actually a glimmer of hope that finally the realisation has dawned, that a hard line policy of seeing Kashmir purely through the prism of security problem is not going to work. But from that August 15 to the next August 15 nothing changed. The same words were repeated this year."
The former CM stated that the Valley was becoming worse with militancy re-emerging in areas that were earlier free from it and the Centre needs to look at it with other perspective as well — rather than a security issue.
ALSO READ: Jammu and Kashmir: Jaish-e-Mohammed chief's nephew neutralised