Is original Jurassic Park Cast to come back in Jurassic World 3?
Jurassic World 3 is all set to hit the screens on June 11, 2021.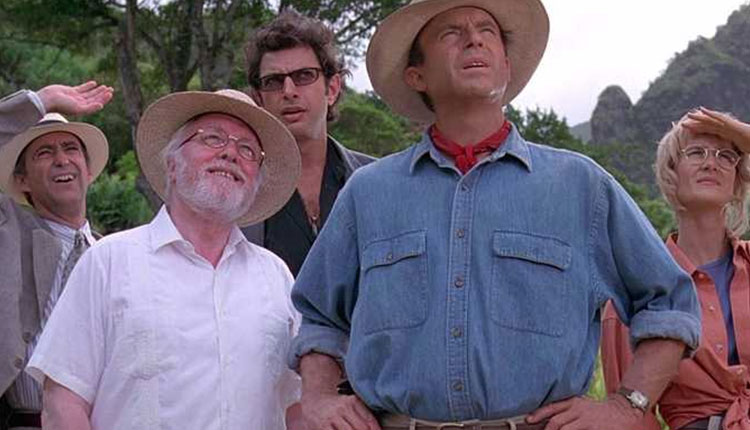 Bryce Dallas Howard who was in Jurassic World: Fallen Kingdom has hinted that the original starcast of Jurassic Park might star in Jurassic World 3. The last two movies were a huge success and now Universal will come with the third part with lots of adventures. So, are the makers planning to bring back Jeff Goldblum, Laura Dern and Sam Neill from Jurassic Park? Well, see what Bryce has to say.
Bryce who is currently on a promotional spree for Rocketman and in an interview when she was asked if she was excited about possibly working with the original starcast, the expression on her face hinted that the characters of Alan Grant, Ellie Sattler and Dr. Ian Malcolm might return in the Jurassic World 3.
She said, "Yes, very much so. I don't know what's been confirmed or whatever, but I'll blink if it's happening… maybe…"
Here's the video below.
Will the original #JurassicPark characters come back to help in #JurassicWorld3? If only @BryceDHoward could kind of, maybe, sort of comment on it ? pic.twitter.com/ad0ST4ENmt

— MTV NEWS (@MTVNEWS) June 1, 2019
In Jurassic World 3, Chris Pratt will be seen as Owen and Bryce Dallas Howard as Claire. It is all set to hit the screens on June 11, 2021.