THESE 15 photos of Paige Spiranac prove that she is too hot to handle!
Check out 15 pictures of the American golf sensation Paige Spiranac that prove she is too hot to handle!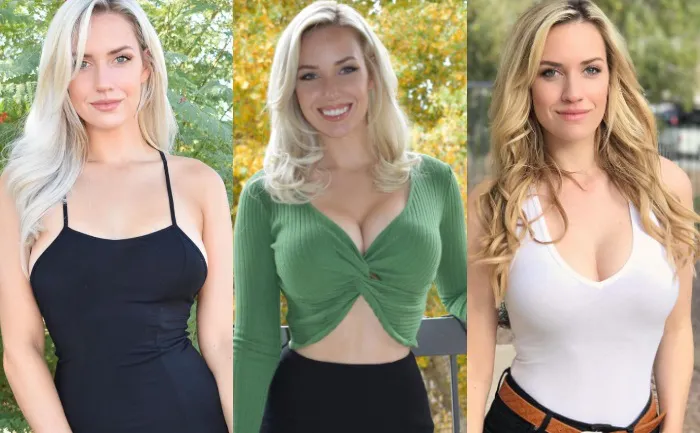 Paige Spiranac was born in Wheat Ridge, Colorado, to an athletic family of Croatian descent. She is an American social media personality and briefly a professional golfer. In December 2015, she played professionally and joined the developmental Cactus Tour in May 2016, earning her first and only win in June when she defeated an amateur golfer at Scottsdale's Orange Tree Country Club.
Spiranac practiced gymnastics in Monument, Colorado, where she grew up, in hopes of competing in the Olympics. At 12, a twice-broken kneecap, and her dreams were shattered She was also a victim of bullying among other gymnasts due to a hair condition, she sought sanctuary in golf's isolation. Spiranac split time between Scottsdale, Arizona, and Monument, Colorado, as a home-schooled student, so that she would have time to train.
The golf sensation has also been in the limelight for wrong reasons, her self-promotion, and received criticism for "sexualizing women's golf." Her bold photoshoots on her social media page have been a subject of debate.
In August 2016, she competed in her first LPGA Qualifying Tournament, attempting to earn a card to play on the professional circuit, however, she was unsuccessful. Yet again, in December 2016, she was invited to play at Dubai after missing the cut once again, she has not played professional golf ever since.
Without any further ado, let's take a look at Paige's photos that are too hot to handle!
Paige Spiranac Photos:
View this post on Instagram
View this post on Instagram
View this post on Instagram
View this post on Instagram
View this post on Instagram
View this post on Instagram
View this post on Instagram
View this post on Instagram
View this post on Instagram
View this post on Instagram
View this post on Instagram
View this post on Instagram
View this post on Instagram
View this post on Instagram
View this post on Instagram
ALSO READ: Sex Education 3: Netflix Shares First-Look PHOTOS From The Set Of The Show