Its now a semi-final, boys have to understand that: Mickey Arthur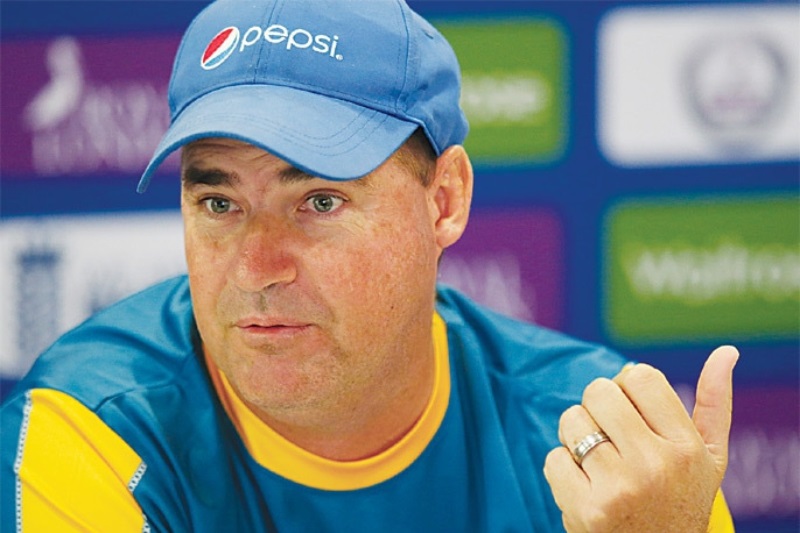 Pakistan coach Mickey Arthur said that his team is suffering from a confidence crisis after they succumbed to a second loss to India in a week-this time going down by nine wickets.
Just like the last match, it was the Pakistani batting that failed miserably as they could only better their total of 163, settling for 237 runs in the first innings.
"They're suffering a confidence crisis at the moment, there's a little bit of fear of failure in the dressing room, there's a bit of a reality check for exactly where we are as a cricket team," Arthur, as quoted by ESPN said.
"In terms of the worst performance, nine wickets, it's got to be up there but we're on a journey, we'll get better and stronger than this."
Also Read: India's quality is higher than us: Pakistan captain Sarfraz Ahmed
To add further weight to his claim that the Pakistan team was low on confidence, he used the example of opener Fakhar Zaman, who has looked far from his original destructive self.
The southpaw found it very tough to score freely and barely managed 12 runs of the 31 deliveries he faced at the end of the first powerplay.
"We know cricket is a confidence game," said the coach.
"Look at Fakhar Zaman, he's an incredible player, he's an X-factor player and we expect him to take the game on at the top of the order, but he's doubting his game a little at the moment. We've got to just ride the wave with him. If we do that, when he comes out, he'll be a better player for this. We've banked the work, the work is all done," he added.
Arthur further spoke about the ineffectiveness of the bowling department and that their leading speedster Mohammad Amir has gone wicketless for the last five ODIs. Going by the numbers, the left-arm pacer has bowled a total of 35.4 overs without a wicket and this explains what he was left out Pakistan's match against Afghanistan on Friday.
Also Read: Our pacers set the tone for the match: Yuzvendra Chahal
"There was inconsistency in lines and lengths, and it's disappointing," said Arthur.
"We went into panic mode. Once they got in, we started searching for wickets. The way you get wickets is, you've got to build pressure. We didn't stay with our plans long enough. Our plans were to hit the hard lengths, hit the top of off with our seamers, and then have the ability to put them under pressure in the middle. We've got to attack to take wickets, it didn't happen and we weren't patient enough. There were plans but they weren't executed for long enough," he added.