'Pakistan Feared Indian Attack If Abhinandan Varthaman Is Not Released', Pak MP recounts
Pakistan feared India would attack if Abhinandan was not released: Pak MP recounts in Parliament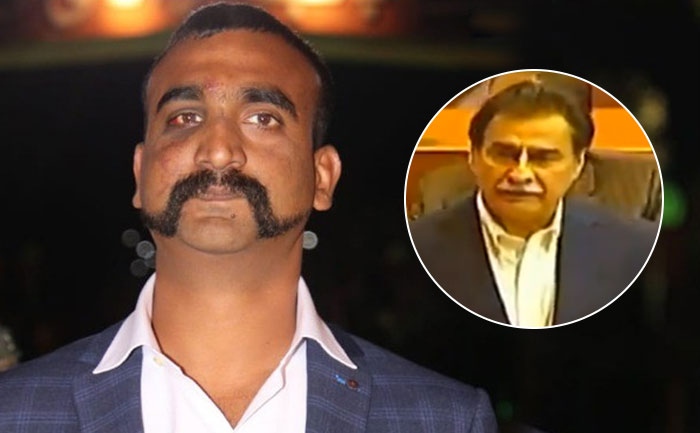 Pakistani opposition has claimed that the Imran Khan government released IAF's Abhinandan Varthaman "out of fear" of an Indian attack. Pakistan Muslim League-N (PML-N) leader Ayaz Sadiq in a speech in National Assembly made these claims, He said that Foreign Minister Shah Mahmood Qureshi had pointed out that if Pakistan did not release Abhinandan  India would attack Pakistan "that night by 9pm."
Dunya News quoted Sadiq making this claim in Parliament. "I remember Shah Mahmood Qureshi was in the meeting in which Imran Khan had refused to attend and Chief of Army Staff General Bajwa came into the room, his legs were shaking and he was perspiring. Foreign Minister said for God's sake let Abhinandan go, India's about to attack Pakistan at 9 PM," said Sadiq.
Check out the viral video here:
Pakistan's MP @AyazSadiq122 makes explosive claim.

FM @SMQureshiPTI told the opposition leaders, India is going to attack #Pakistan at 9 pm if we don't release Abhinandan.#AyazSadiq speech in National Assembly on release of #Abhinandan under threat of Indian attack. pic.twitter.com/cnl8gIvaXY

— Joydeep Roy (@IjoydeepRoy) October 28, 2020
The report further quoted Sadiq as saying that the opposition has so far supported the Khan-led PTI government in all issues. They also supported the release Abhinandan, but won't do so any more.
Varthaman was taken into Pakistani custody after he landed on the other side of the border following an aerial dogfight between Indian and Pakistani pilots. He was released after Prime Minister Imran Khan made the dramatic announcement in the National Assembly as a sign of "goodwill gesture". Abhinandan was returned to India from the Attari-Wagah border on March 1.
Also Read: Pakistan: Explosion rocks Peshawar, 19 children injured