Pakistan minister share stage with Hafiz Saeed, pic goes viral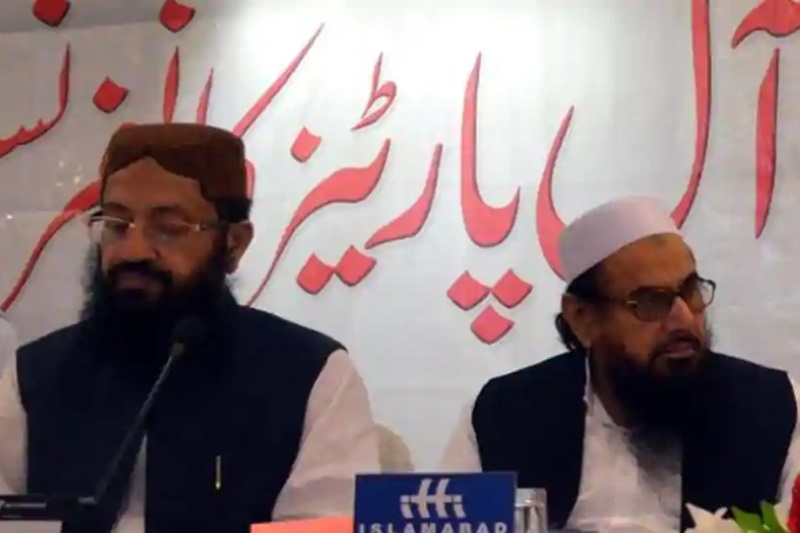 A day after Pakistan assured the United Nations General Assembly that it was doing all it can to act against terrorism, Imran Khan's government cabinet minster was photographed at an event with 26/11 mastermind Hafiz Saeed in Islamabad on Sunday. Soon after the image was broadcast, it went viral.
The Minister  for Religious Affairs and Interfaith Harmony — Noor-Ul-Haq Qadri — was seen seated near Hafiz Saeed. The Pakistani minister had addressed an All Parties Conference organised by the Difa-e-Pakistan Council, reports NDTV. According to the image, a banner — at the background — indicates that the conference was organised "defence of Pakistan" and along with it, "Kashmir" as well as "threats from India" were mentioned there.
The council — which organised the conference — is a coalition of over 40 Pakistani political and religious parties that advocate conservative policies. The presence of Saeed in the conference proves India's point at the UN that Pakistan is a host and patron of terror.
While asserting country's stand that India can not hold negotiations with Pakistan that allows a terrorist to roam free, EAM Sushma Swaraj named specifically named Hafiz Saeed in her address at the United Nations meet in New York. She said, "We have not sabotaged negotiations with Pakistan. We began talks with them because we believed it necessary. They were stalled only because of Pakistan's own behaviour."
It is to be known that Hafiz Saeed, co-founder of the Lashkar-e-Taiba and chief of the Jamaat-ud-Dawah, is a prime accused in the 2008 Mumbai attacks, the 2006 Mumbai train bombings and the 2001 Parliament attack. Also, US has named Hafiz Saeed as a specially-designated global terrorist and had announced a reward of $10 million for his information.
ALSO READ: UNGA summit: India rips apart Pakistan for false allegations