Pakistan: Massive protest held in PoK against unabated construction on Neelum-Jhelum river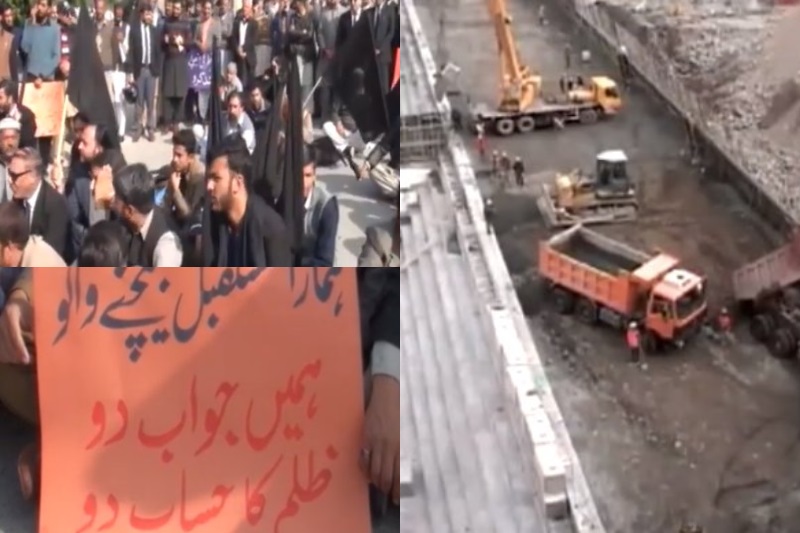 Bringing Pakistan's apathy and human rights violation in 'light', residents on Wednesday took to the streets of Muzaffarabad against unabated construction in the illegally occupied region of PoK.
While shouting slogans against Pakistan government, the protestors demanded the immediate termination of the projects that are underway on the Neelum-Jhelum river. The protestors also demanded the authorities to refrain from sanctioning any further projects.
Residents blamed Pakistan government for recklessly exploiting natural resources in PoK region by building mega-dams and hydropower projects on rivers like Neelum and Jhelum. It is to be noted that while PoK residents remain deprived of drinking water, construction of hydropower plant projects like one on the River Neelum is further aggravating the water-crisis.
The project, which was built in the pretext of bringing prosperity, has deeply affected the lives of the common people, with many of them forced to migrate to other places in the country.
Last month, Baloch students in Islamabad and Karachi carried out protests in solidarity with the families of missing persons. Supporting Baloch family members who are on hunger strike outside the Quetta Press Club for the past two weeks, the students demanded an immediate release of thousands of Baloch and Pashtun activists, who, they claim, have been kidnapped and tortured by ISI and the army.
Importantly, Pakistan shows itself as a 'victim of terrorism' but the actual victims are Sindhis, Baloch people and residents of Pok. All these people have been raising their voices against the apathy and human rights violation of Pakistani authorities in the country, as well as internationally since long, unfortunately, no one responded yet.
Also Read: Pakistan: Baloch students held protest against govt; demand release of missing persons