Kashmir: Pakistani intruders enter Indian territory, kill three soldiers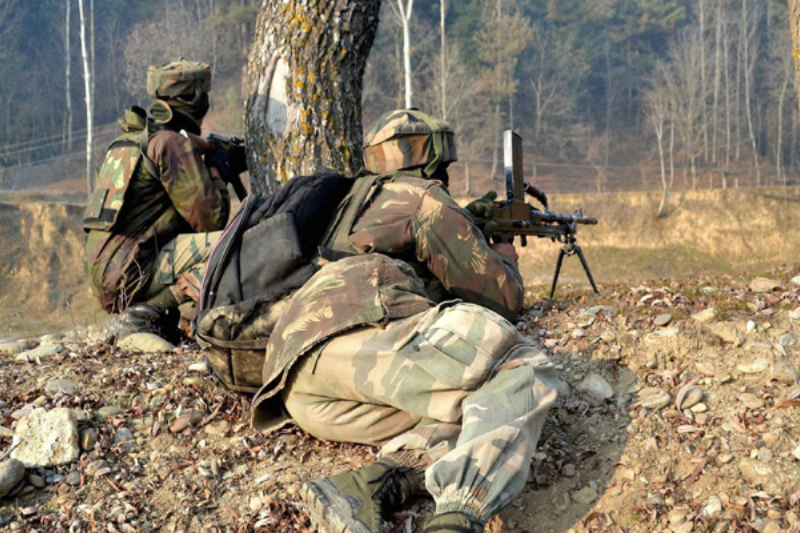 At least three Indian soldiers were killed and one injured on Sunday by a group of heavily armed Pakistani intruders near the Line of Control in Sunderbani sector of Jammu and Kashmir.
According to reports, the intruders sneaked 50 metres inside Indian territory near Lalyali post in Tajouri. They were heavily armed and attacked the patrolling army. As the Indian soldiers retaliated, two of the intruders were killed and their bodies, along with arms and ammunition, were recovered.
An Army spokesperson said the area had been cordoned off and a 'search and destroy' operation was in progress. According to Hindustan Times report, a senior army officer said the ambush appeared to have been carried out by Pakistan's Border Action Team, or BAT, that had crossed into India.
"The intruders had come inside our territory and ambushed our patrol. Our soldiers immediately took positions and eliminated two BAT members," the officer told HT.
The martyr soldiers have been identified as Havildar Kausal Kumar from Nowshera, Launce Naik Ranjeet Singh from Doda and rifleman Rajat Kumar Basan from Akhnoor. Rifleman Rakesh Kumar of Samba has been hospitalised.
Only last month, a BSF head constable was killed by Pakistani Rangers in BAT action along the international border in Jammu. In January last year, Pakistani intruders had killed three labourers. The area falls in a known infiltration route.
Also read: Jammu and Kashmir: At least three terrorists eliminated by security forces