Paltan movie review: JP Dutta's poorly enacted, overwritten drama fails to be a riveting war film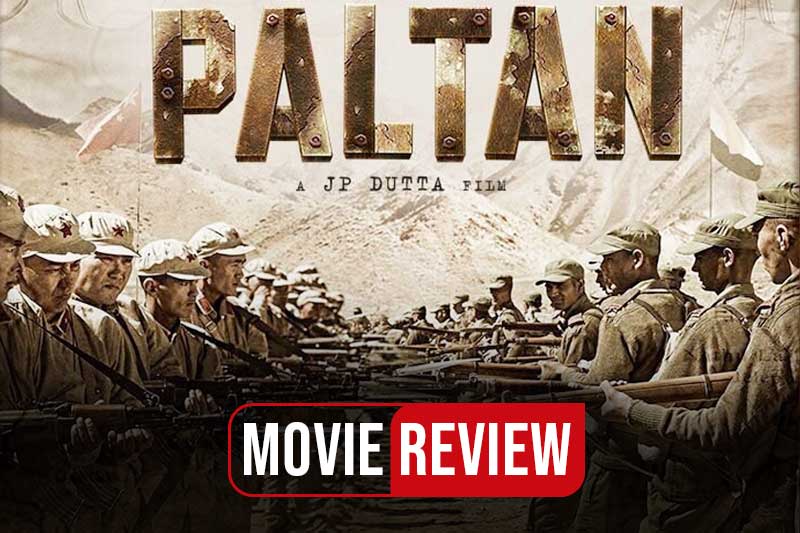 Cast:  Arjun Rampal, Sonu Sood, Harshvardhan Rane,  Gurmeet Choudhary, Luv Sinha, Siddhanth Kapoor, Sonal Chauhan, Esha Gupta and others
Director: JP Dutta
War films are not new for JP Dutta. He has previously directed Border(1997) and then LOC Kargil(2003). Paltan is based on true life events at the actual line of control between India and China at Nathu La Pass-an important corridor between India and Tibet.  However, the multi-starrer drama is overlong and has neither novelty nor freshness to it.
The film tells a story of brave soldiers from Indian Army's Rajput battalion, who put up a courageous defense against their Chinese counterpart in 1965.
Arjun Rampal plays the role of Colonel Singh, who has freshly returned from serving under General Montgomery in Britain, and was assigned to Nathu La as commanding officer.
Paltan is a story of pure sacrifice, patriotism, courage and lots of bullets and blood but sadly it fails to come together.  The film had the locations, the budget, and the skill to have been an engaging war drama.  For, the Chinese army we see caricature figures who simply shout 'Hindi-Chini Bhai Bhai' after every face-off and do not look menacing enough to be taken seriously.
However, the film picks up during the final moments and is thoroughly action-packed. All in all, you may like the film if you don't take it seriously but it fails to be a riveting war film.
Also read: Paltan: The new song 'Raat Kitni' is heart-touching