Pamela Anderson announces break-up with BF Adil Rami; accuses him of 'double life'
Pamela Anderson broke up with boyfriend Adil Rami and called him a 'monster'.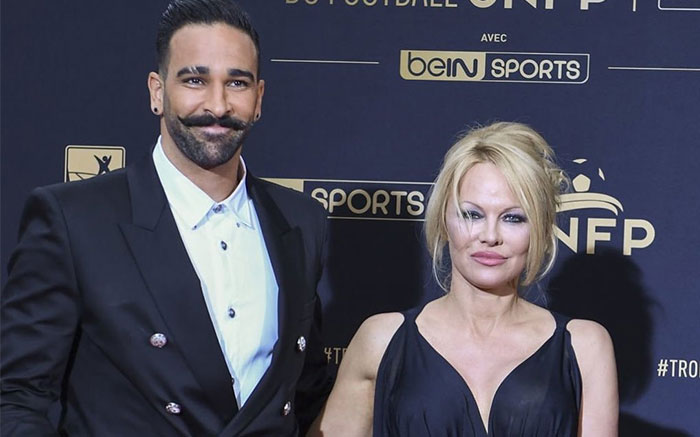 Actress Pamela Anderson has announced her break-up with France defender Adil Rami after two years of dating and living together. She announced the news of her split on her Instagram handle. Sharing an old picture of herself and Adil she wrote a long post along with it.  In the post, she wrote that 2 years of her life have been a 'big lie'  as she was 'scammed'. Calling Adil a 'monster', Pamela said that he living a 'double life'.
Here's Pamela's full post.
They had a split last September after the actress turned down Adil's marriage proposal. But they patched up in March this year but it doesn't last long.
Pamela followed the caption with a series of comments. She wrote, "Narcissists don't change. Sociopaths don't change. I will run for my life – I have always fought for truth and justice. – this is my worst nightmare – I was not a very jealous person before I met him. I'm happy to know the truth. But it hurts like hell."
"I'm glad I spoke to his ex. My God. He lied to her about [it] all too. She's also in shock and is very sad. It's the evidence I needed to move on. He can't hurt us more. He warned me that all the tabloids in France are his and his sisters' friends? They control all – So my last note is here on Instagram."
"I don't think I'll recover easily from this. I am not a stupid girl. I felt many times his lies, his excuses. But we were together every day – unless I went away to work," she added.
We wish Pamela moves on in her life soon.