Panipat: Arjun Kapoor shares his experience on playing Sadashiv Rao Bhau
The actor penned down his experience on playing role of Sadashiv Rao Bhau in Panipat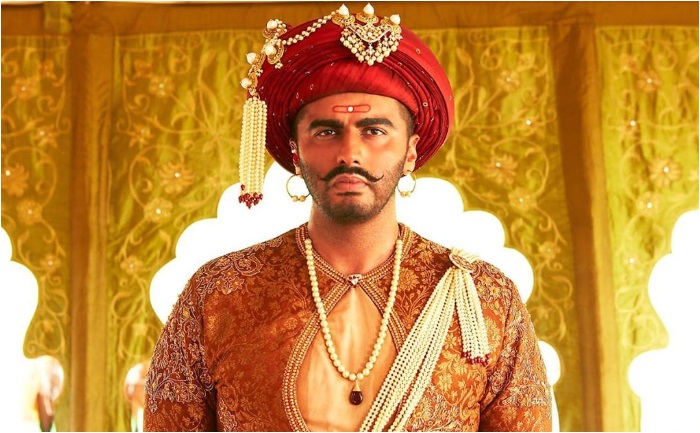 Panipat film is the most highly anticipated film of the year. The magnum opus film stars Arjun Kapoor, Kriti Sanon, and Sanjay Dutt in the lead roles. Panipat film goes back to the time of the Third Battle of Panipat fought between Marathas and the invading forces of Afghans led by Ahmad Shah Abdali.
Meanwhile, in the film actor Sanjay Dutt will be seen displaying menacing act as Ahmad Shah Abdali. On the other hand, Kriti Sanon will be essaying the role of Parvati Bai and Arjun Kapoor will be playing the role of Sadashiv Rao Bhau. The actor will be seen displaying the true essence of Marathas.
Lately, Arjun Kapoor took to Instagram to share his experience of essaying the role of Sadashiv Rao Bhau in the film Panipat. He wrote, "Getting a chance to play Sadashiv Rao Bhau has been an amazing & overwhelming experience… A True Patriot & Leader… His Strength, Valour & Resilience was our way of showcasing the true spirit of the Maratha Empire that protected India for over 100 years… can't wait to share the film with all of you… 1 week to go… #panipat 6th December." Check out here.
While Arjun Kapoor penned down his experience on playing the character of Sadashiv Rao Bhau, he called the experience as 'amazing' and 'overwhelming'. He also opened up that he gave his best to bring out the same strength, valour and resilience. The actor also set the countdown running for the release of the movie Panipat. Directed by Ashutosh Gowariker, Panipat is slated to release on December 6, 2019.
Also Read: Arjun Kapoor Reacts On 'Panipat' Being Compared To 'Bajirao Mastani'