Panipat: Arjun Kapoor introduces Mohnish Bahl as Nana Saheb Peshwa in new poster
Arjun Kapoor introduces co-star Mohnish Bahl in the new poster of Panipat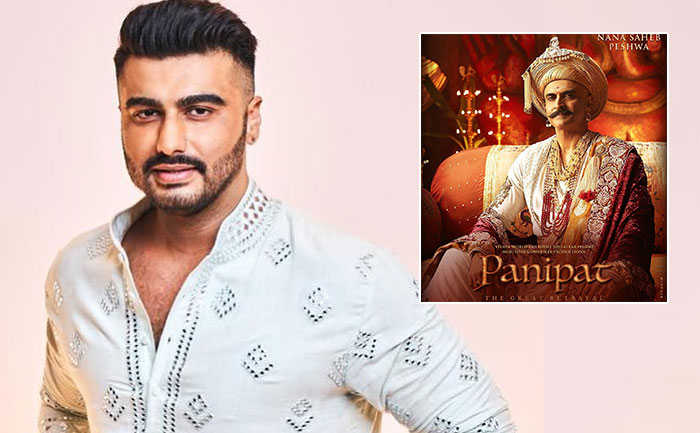 The trailer of the film Panipat has made viewers excited and thrilled. It was three days ago when the makers of the film disclosed the trailer to the public. Since the trailer has been out, it has received quite many positive reviews from the Bollywood celebs and also the audience.
Ashutosh Gowariker's period drama goes back to the time period of 1761 when the Marathas had clashed ferociously against the invading forces of Afghani King Ahmad Shah Abdali. It is the two armies that have a big conflict over the land of Panipat that resulted in heavy bloodshed and massacre as well as loss of precious lives and damage to the property. In the spellbinding trailer, Ashutosh's upcoming film promises a worthwhile tour of the 18th century portrayed by a set of fabulous actors the likes of who are Arjun Kapoor, Kriti Sanon amongst others.
Sometime ago, Arjun Kapoor took to his social media Instagram and introduced his co-star Mohnish Bahl as the royal Nana Saheb Peshwa who is the royal Peshwa of the Maratha Army in a fresh, new poster. In the picture, Mohnish Bahl looks like a majestic Maratha ruler.
Arjun captioned, "Nana Saheb Peshwa – A King is governed by the blood running through his veins. #PanipatLook #Panipat #Dec6." Check it out below.
In fact, we can see Mohnish Bahl dressed in royal costume. He can be seen sporting a bushy mustache. The over-all appearance of Mohnish looks like a Maratha aristocrat back in the ancient time. Panipat is all set to release on December 6.
Also Read: Panipat Trailer: Sanjay Dutt Steals Arjun Kapoor's Thunder In This Period Drama