Paolo Rossi Italian Football Legend Passes Away Aged 64
Paolo Rossi, Italy's legendary 1982 World Cup-winning footballer, dies aged 64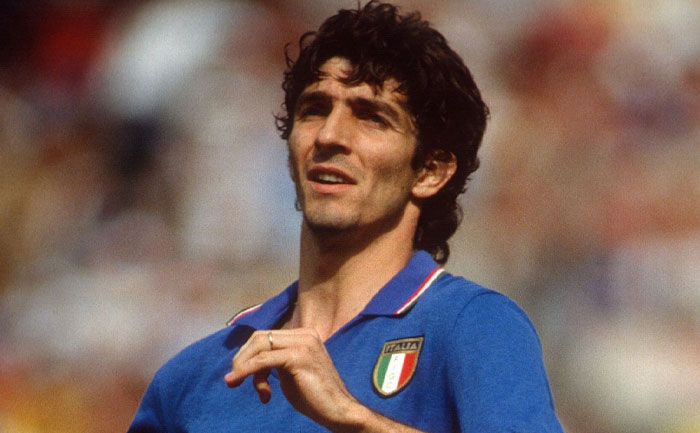 Former Italy World Cup winner Paolo Rossi has passed away at the age of 64. The reason for his demise is not as yet known. But Italian media reported he had been suffering from an incurable disease. The star was banned for three years for his part in a betting scandal. But he returned to win the World Cup in Spain and the Ballon D'Or the same year.
The celebrated striker's death comes as a shock to football fans who are still in mourning for Argentina icon Diego Maradona, who passed away late last month.
Rossi's wife Federica Cappelletti announced the death with a post on Instagram. Cappelletti said he died in her arms. She said Rossi passed away in his sleep at the hospital after she promised him she would care for their children and assured him that he "had already done so much".
View this post on Instagram
Italian Prime Minister Giuseppe Conte offered his condolences, posting on Twitter that Rossi was a player who "gave a dream to entire generations with his goals in the summer of 1982".
Nell'estate del 1982 con i suoi gol ha regalato un sogno a intere generazioni. È stato il simbolo di una Nazionale e di un'Italia, unita e tenace, capace di battere avversari di enorme caratura. Addio a Paolo Rossi, indimenticabile campione. L'Italia ti ricorderà con affetto pic.twitter.com/oxaYUwsquf

— Giuseppe Conte (@GiuseppeConteIT) December 10, 2020
Rossi is survived by his wife and three children.
Also Read: Argentine Football Legend Diego Maradona Passes Away Aged 60