The Kapil Sharma Show: Parineeti Chopra Wants To Kidnap Saif Ali Khan For THIS Reason
On Kapil Sharma Show, Parineeti Chopra revealed why she wants to kidnap Saif Ali Khan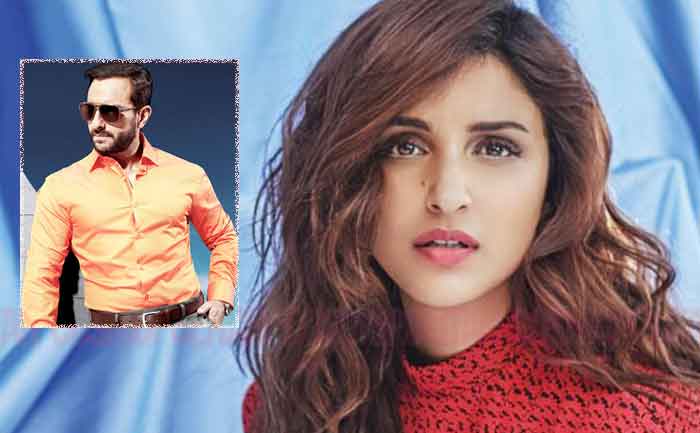 Parineeti Chopra and Sidharth Malhotra are currently on a promotion spree for their upcoming movie Jabariya Jodi. In order to do the same, they recently appeared on Kapil Sharma's comedy show The Kapil Sharma Show. Both the actors seem to have had a good time with the comedian and his team. On the same show, Parineeti Chopra appreciated Saif Ali Khan and revealed the reasons why she wants to kidnap him.
On the show, Kapil jokingly asked Parineeti Chopra if she ever gets a chance to find her Jabariya Jodi from her fellow Bollywood stars whom she would choose. Responding to Kapil's question, Parineeti said, "If I get a chance, I would definitely kidnap Saif Ali Khan to make my Jabariya Jodi. I have always admired him. I have even mentioned the same to Kareena and she is very okay with the fact that I admire him."
When it comes to Sidharth, Kapil Sharma asked him to give some fitness tips as he wants to get rid of love handles. On which Sidharth said, "I do it by not eating ice cream and maintaining a 'See food' diet where "See food" means just seeing the junk food and not eating it."
Speaking about the film Jabariya Jodi, it is an action-comedy film. The film is based on the tradition of groom kidnapping, which mainly takes place in Bihar. In the film, Sidharth Malhotra is playing the role of a Bihari thug. Co-produced by Ekta Kapoor, Shobha Kapoor and Shailesh R Singh and directed by Prashant Singh, Jabariya Jodi is all set to hit the theatres on 2 August 2019.
Also Read: Jabariya Jodi: Ki Honda Pyar Track Is An Ode To Love And Heartbreak