Paris Masters: Karen Khachanov stuns Novak Djokovic to win title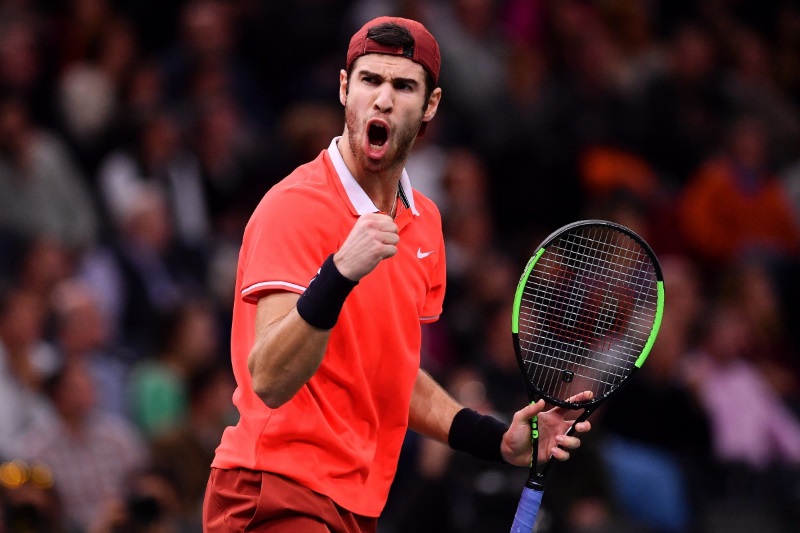 Karen Khachanov stunned would be World No.1 Novak Djokovic 7-5, 6-4 in the men's final to win his maiden Paris Masters title on Sunday.
On a 22-match winning streak, the Serbian went down in an hour and 37 minutes against the Russian youngster to face his first defeat in about three months time.
A 14-time Grand Slam champion, Djokovic is set to overtake Rafael Nadal at the top of the world rankings on Monday and was expected to celebrate it with a record-breaking fifth Paris title. But fell short to Khachanov's 31 winners.
"It means the world to me," the world number 18 was quoted as saying by BBC.
"It's one of the biggest titles in my career so far. I couldn't be happier to end the season like this, to win against Novak Djokovic, the number one in the world."
He will be ranked 11 when the new rankings are out on Monday and is also the first Russian after Nikolay Davydenko in 2009 to win a Masters 1000 title.
The Serb was coming on the back of an epic three hour semi-final victory over Roger Federer and looked under the weather for most of the final encounter.
He has also been struggling from flu-like symptoms all week. "I don't feel too good today but I'd like to give respect to Karen for playing a great match today and he deserves to win," said Djokovic after the final loss.
"He deserves his trophy and I am sure we will see a lot of great matches from him in the future."
But irrespective of his struggles, Djokovic still looked hapless in front of the menacing Khachanov, who broke his serve at 5-5 before winning the first set.
The 22-year-old then carried on his momentum in the second game and once again broke Djokovic's serve in the seventh game to secure the victory.
Also Read: Ex-India U-19 player Saurabh Netravalkar to lead US national cricket team