Happy that Jadeja played just one game: Paul Farbrace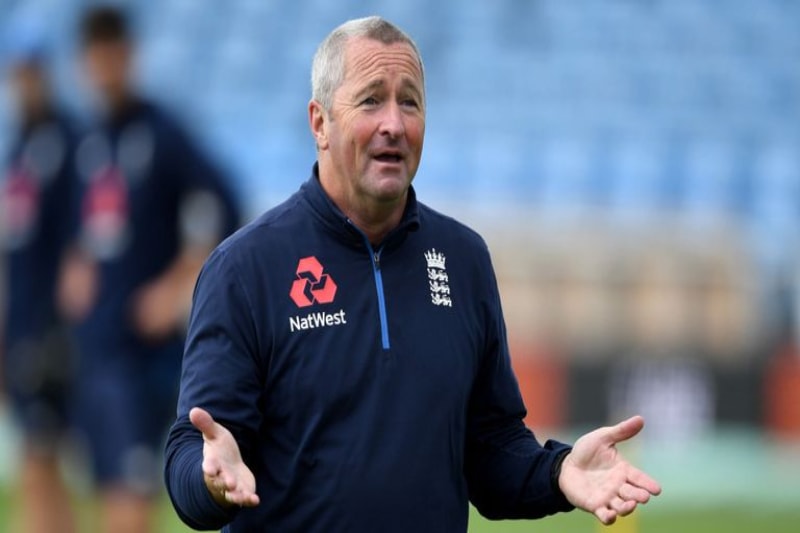 Five wickets in three days and 86 solid runs with the bat-these are the numbers which all-rounder Ravindra Jadeja has notched up under his belt while playing his first Test match of the ongoing five-match series.
Unsurprisingly, English assistant coach Paul Farbrace is happy that the all-rounder didn't play all the matches.
India had once again surrendered themselves on the face of some fiery bowling but a 77-run stand between Hanuma Vihari and Jadeja resurrected the innings and Farbrace accepted that it was really frustrating.
"There was a chance dropped before that last partnership got going, but to be fair to Jadeja, he played magnificently well," he said, as quoted by Hindustan Times.
"He's an exceptional cricketer, a dangerous cricketer – with the bat, ball and in the field – we would probably be reasonably happy he's only just played in this last game.
"He's a fantastic cricketer and he showed that again today – dangerous with the ball, gets important wickets, brilliant in the field and a high-quality batter."
The third day ended with Alastair Cook taking guard for one last time as he scored an unbeaten knock of 46 runs which kept the hosts in control, despite losing Keaton Jennings (10) and Moeen Ali (20).
If Cook ends up scoring a century, the outgoing England opener would become the first ever batsman in Test cricket to score centuries in both their debut and last matches.
"It'd be fantastic, wouldn't it, if he was to get to a hundred?" said Farbrace.
"I think he's just enjoying milking all the applause he's getting. It's just driving him on to bat as long as he possibly can.
"He's shown everything that he's about so far in this game. He's just got stuck in, and it's not easy out there, but he looks as though he's really enjoying the scrap," he added.
Farbrace also said that Cook would be missed the dressing room where his strong presence also helped the cricketers keep calm.
"The calming influence he has among the team, the staff, everybody … is something we'll all miss when he's not in the dressing room. He seems to have the respect of everybody, and everyone is very comfortable talking to him," he said.
"He's got a very down-to-earth way, that cheeky sense of humour – and people find themselves being drawn to him."