Paul Pogba tight-lipped about his future at Manchester United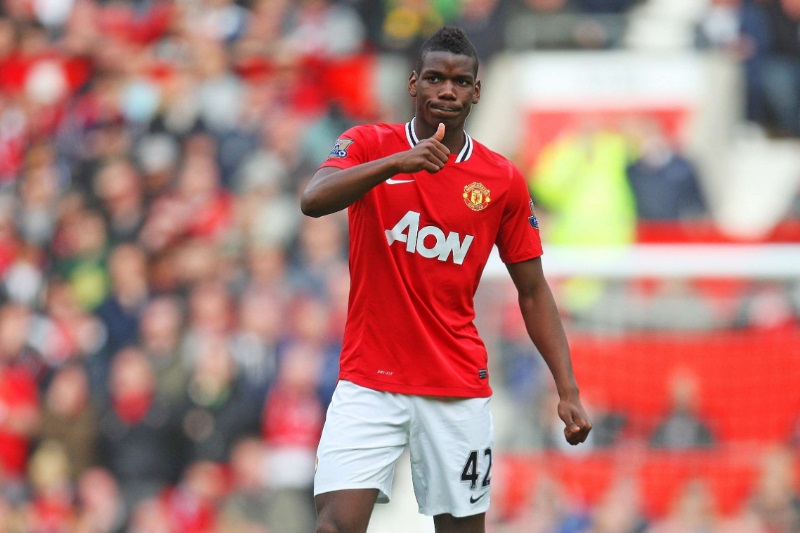 France midfielder Paul Pogba remained tight-lipped about his future at English Premier League club Manchester United due to his strained relationship with manager Jose Mourinho.
The 25-year old was lured to Old Trafford for a then-record fee of 89.3 million pounds ($115.4 million) in 2016 and hasn't quite enjoyed a good relationship with the Portuguese gaffer.
In an interaction with Sky Germany, he said," My future is currently in Manchester."
"I still have a contract, I am playing there at the moment, but who knows what will happen in the next few months," he added further.
Mourinho, on the other hand, played down talks of conflict with Pogba, saying that, "couldn't be happier" with France's World Cup-winning star. In the absence of skipper Antonio Valencia, Pogba was handed the captain's arm-band by Mourinho and he has scored two goals for the Red Devils this season so far.
On his relationship with his boss at United, Pogba said, "We have a pure coach-player relationship, that's right."
"One thing I can promise – I will always give it 100 per cent, regardless for which coach. I give it my all for United always. That's all I can say," he added further.
At a time when rumours of Pogba's potential departure from Manchester United are on the rise, Uruguay and Barcelona forward Luis Suarez said that the midfielder would always be welcome to move to Barcelona. "Pogba's an elite player who's won everything," Suarez, was quoted as saying by RAC1.
He further added, "He has a lot of quality and he's one of the references at United. I think he would like to be competing for more than he is at the moment. 'He's not a player that belongs to Barca, but he would always be welcome."
Last month, the midfielder hinted that at his strained relationship with Mourinho, saying that, "There are things I cannot say otherwise I will get fined."