Bigg Boss 14 PROMO: Pavitra expresses her feelings for Eijaz to Rubina
In the new promo, Pavitra Punia is seen sharing her feelings for Eijaz Khan to Rubina Dilaik.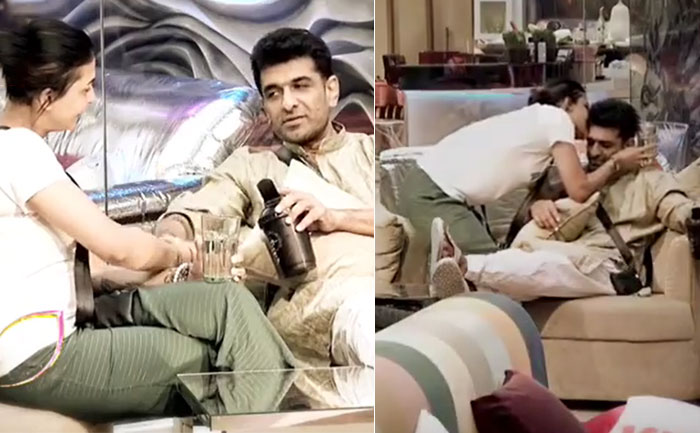 Apart from all the drama, fights, and controversies, Bigg Boss is also known for its romance. Over the years, we have seen many celebrities fall for one another inside the house. In the fourteenth season, the audience has noticed the budding romance between Pavitra Punia and Eijaz Khan.
In the previous episode, Pavitra who voted for Eijaz felt sorry for nominating him and apologized to him and turned very emotional. At the end of the day, Pavitra was seen showering Eijaz with hugs and cheek kisses, however, he looked disinterested. The duo's mushy closeness received a 'mixed response' from the viewers and some of them called it 'cringy' and 'fake.'
Now, in a new promo, shared by the channel, Pavitra Punia can be seen emotional and talks to Rubina Dilaik and expresses her feelings for Eijaz Khan, "Maine unn tak pohonchne ki bahot koshish ki. Maine genuinely ek cheez aap ke saath try ki kyunki aap hain achche. Mujhe laga ke aap samajh paoge mujhe iss bheed mein. Mujhe lagaa ke woh connect baithe ga yaha pe. I was being nice to you."
"Pyar ka rang dono taraf se hota hai, ek tarfa cheez koi nahin chal paati, I felt an emotional connect with him because I see that loneliness in him somewhere. I don't want to lose him," she said in Hindi.
Check out the promo:
What are your thought on Pavitra and Eijaz's closeness? Comment down your thoughts below.
ALSO READ: Bigg Boss 14 PROMO: Jasmin And Eijaz Get Aggressive As They Fight For Immunity