PM Modi inaugurates Bansagar canal project in Mirzapur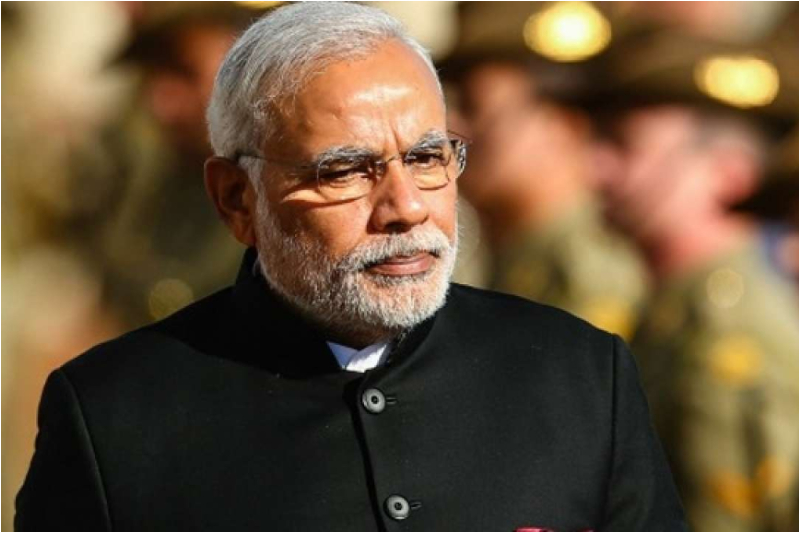 Prime Minister Narendra Modi on Sunday inaugurated the Bansagar canal project and laid the foundation stone for Mirzapur medical college in Uttar Pradesh on Sunday. PM Modi, while addressing a public meeting in Mirzapur after the inauguration, attacked the previous governments headed by Opposition parties, accusing them of neglecting the people and not completing development projects on time.
"Those who are shedding crocodile tears for farmers today should be asked as to why they did not complete irrigation projects which were left incomplete throughout the nation during their tenure," he said. "I have had the opportunity to dedicate many projects of development to the public in the past two days and introduce new schemes," he said, while charging the Opposition parties with "neglecting the people and not completing projects on time".
Referring to the ambitious Bansagar canal project, he said it would provide a big boost to irrigation in the region. "Previous governments used to come up with incomplete projects and stall them. You are the people who suffered. Had this project [Bansagar] been completed beforehand, you would have been benefitted by it two decades ago," he said. That time it would have cost only ₹300 crore, but now it will cost a whopping ₹3,500 crore due to higher cost of inputs, he said. This project will provide a big boost to irrigation in the region, according to the government and will be greatly beneficial to the farmers of Mirzapur and Allahabad districts of Uttar Pradesh.
Also Read: PM Modi attacks Congress over 'triple talaq'
Modi praised the BJP government led by Yogi Adityanath in Uttar Pradesh, by saying, "Since the time Yogi Adityanath has led the government, the eastern zone is being paid adequate attention for all round development." "The area between Vindhya Mountain and Bhagirathi has been a centre of immense potential for centuries," he said. He said after the time BJP-NDA government assumed office, the development work in Purvanchal has been accelerated and its results can be seen by everyone today. The Prime Minister said that the NDA government is working hard to improve the lot of farmers and cited the recent increase in minimum support price (MSP) for kharif crops and easy availability of fertilisers.
That day is not very far when farmers will get double their present income, he said. "Our government visualises a new India that takes full care of the sick, the poor, the children, the youth and the farmers," he said. On the second day of his two-day eastern Uttar Pradesh visit,  Modi arrived in Mirzapur — the stronghold of the party's eastern U.P. ally, the Apna Dal (S), that has considerable influence over the OBC population.
The visit is also seen as a sign of further cementing of the ties between the two NDA partners.