Mann Ki Baat highlights: PM Modi Says India's Vaccination Fastest In World
Mann Ki Baat highlights: PM Modi Says India's Vaccination Fastest In World and More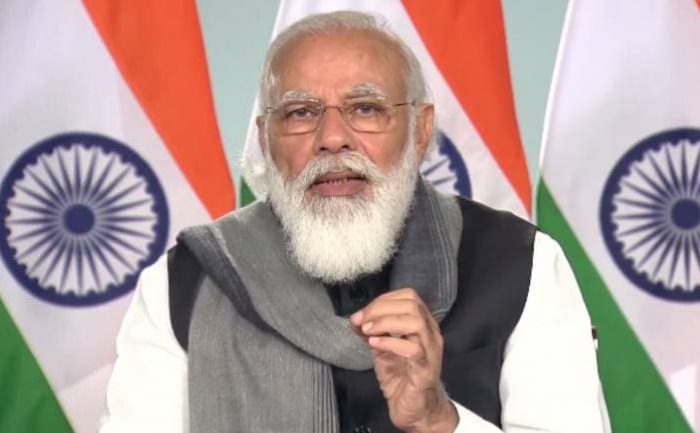 Prime Minister Narendra Modi addressed the nation from his radio programme Mann ki Baat. The programme was live on All India Radio, Doordarshan and Narendra Modi mobile app at 11 am today. This is the first Mann Ki Baat address of 2021. It comes a day before finance minister Nirmala Sitharaman is scheduled to release the union budget 2021.
Here are the highlights from PM Narendra Modi's address to the nation:
1.PM Modi lauds Indian Cricket Team on series win in Australia.
2. India is running the world's biggest Covid-19 vaccination programme. It is the fastest country to inoculate 3 million people
3. India to celebrate Amrut Mahotsav as the country enters 75th year of freedom.
4. Under India 75, PM Modi urges young writers to write about freedom fighters and keep them alive.
5. PM Modi talks about MomShubu paper that is created without cutting trees and using any chemicals.
6. He also appreciates terrace gardening and the use of technology for strawberry growth in Bundelkhand.
7. As India in celebrating Road Safety Month, the Prime Minister urges everyone to be safe.
8. He praised Indian women pilots who commanded a direct flight from San Fransisco in US to Bengaluru. The flight, covering a distance of over 10,000 kms, brought over 225 people to India.
9. He appreciated a local vegetable market in Bowenpally, Hyderabad turning its waste to electricity and bio-fuel.
This and many more topics were discussed by the PM.
Also Read: Narendra Chanchal passes away; PM Modi & others pays tribute