PM Narendra Modi To Farmers: Ready To Discuss All Issues
Appeal With Folded Hands, Ready To Discuss All Issues says PM Narendra Modi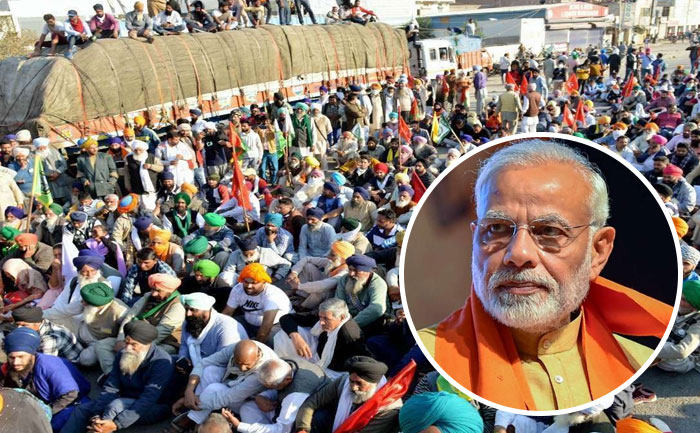 Prime Minister Narendra Modi defended the farm laws and said that he is ready to discuss the issues with farmers who are protesting against the three farm laws. He further added that he will also assuage all concerns that are troubling them. The PM further added that the rumours of Minimum Support Price(MSP) ending is the biggest lie of all.
PM Modi addressing the farmers in Madhya Pradesh said, "If anyone has any concerns, then with our heads bowed, our hands folded, with humility, we are willing to allay their fears."
The PM strongly defended farm laws that are at the core of massive farmer protests. He said, "These laws were not brought in overnight. In the past 22 years, every government, state has discussed these in detail. Farmer groups, agricultural experts, economists, scientists and progressive farmers have called for reforms. Parties opposing these laws today promised these reforms in their manifestos."
He added, "Don't get misled by people who are using you for their own personal benefits. These people are used to lying, using you for votes. I want to caution all those who are being misled and instigated in the name of these farm laws. If you all have any genuine points you want to discuss, please being those issues and we shall discuss."
Agriculture Minister Narendra Singh Tomar also said that the government is hopeful of resolving farmers' agitation against three new farm laws before the new year.
Also Read: Supreme Court On Farmers Protest: We Are Sympathetic To The Cause