PM Narendra Modi holds video conference with CMs on Coronavirus
Prime Minister Narendra Modi holds video conference with Chief Ministers on coronavirus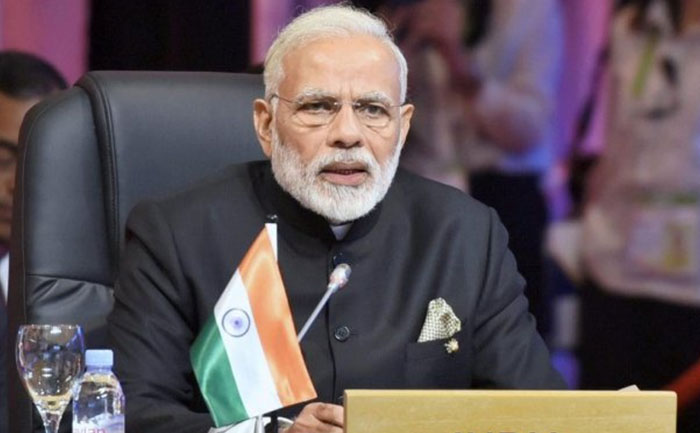 Prime Minister Narendra Modi is holding a virtual meeting with Chief Ministers on the ninth day of the lockdown.PM Narendra Modi and Chief Ministers discussed how they are responding to the COVID-19 threat and tracing the contacts of those who have been found infected with COVID-19.
PM Modi has directed to not abruptly end lockdown from April 15, but to do it in a phase-wise manner as per the situation in respective states. He also asked CMs to reach out to community leaders and social welfare organizations, adopt community-approach. PM Modi said in the next few weeks, testing, tracing, isolation & quarantine should remain focus areas. He highlighted the necessity of maintaining the supply of essential medical products, availability of raw material for the manufacture of medicines and medical equipment.
The conference comes in the backdrop of the increasing number of cases of COVID-19 patients across the country which is under 21-day lockdown. The lockdown is to break the chain of transmission of the disease. The meeting is significant in terms of measures that have so far been taken by all the states, Union Territories and the central government to meet various challenges triggered by the crisis.
This is the PM's second meeting since the spread of COVID-19 in the country since last month. The first video conference after the Prime Minister enforced a 21-day lockdown to minimize the spread of the coronavirus.
All the states and Union Territories have mobilized resources and set up quarantine centers to tackle the COVID-19 threat.
The highly infectious disease is spreading at a fast rate in the country. India has reported over fresh COVID-19 cases on Thursday, most of them linked to the Nizamuddin cluster. At least 50 in India have succumbed to the virus. The number of people infected with COVID-19 rose to 1,965 today.
As per AFP, More than 9,00,000 people have been infected by the novel coronavirus and nearly 46,000 have died since it first emerged in the Chinese city of Wuhan late last year.
Also Read: PM Narendra Modi's Mother Donates Rs 25,000 To PM-CARES Fund