PM Narendra Modi Announces Financial Package Worth Rs 20 Lakh Crore
PM Modi further announced a special economic package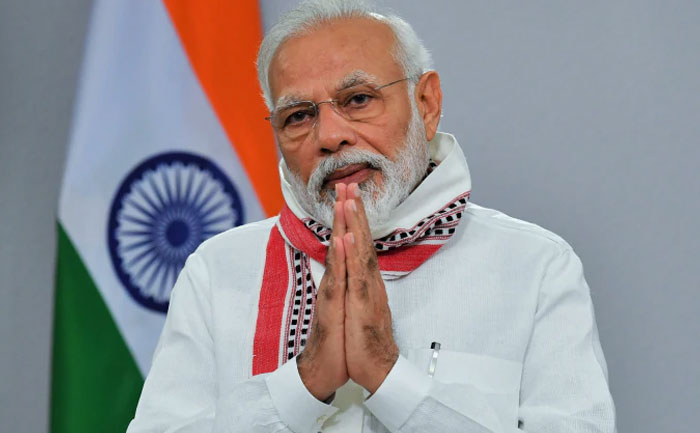 Prime Minister Narendra Modi's address to the nation began on a somber note. He stated that there had never been a crisis such as this before. It was unprecedented. However, he went on to add that humanity will not accept defeat from this virus. He further shared that more than 42 lakh people from different countries were infected by COVID-19 and more than 2.75 lakh have lost their lives. He expressed his condolences to the families that have lost their dear ones.
Further, the PM added that when the crisis started PPE kits were not manufactured in India and we only had N95 masks available in limited numbers. However, now there are 2 Lakh PPE kits and 2 Lakh N95 masks manufactured in India daily.
He stated that this speaks to the self-reliance of India. PM Modi emphasized that when speaking of self-reliance, India does not advocate a self-centered system. In addition, he stated that India's medicines bring a new hope to the world.
Special Economic Package
PM Modi further announced a special economic package. He stated that it will play an important role in the 'Atmanirbhar Bharat Abhiyan'. He added that with the announcements made by the govt over COVID, decisions of RBI, and today's package the total goes to Rs 20 Lakh Crores. This is 10% of India's GDP. Moreover, the Prime Minister stated that this package is for the farmers, the middle class, and the industry.
He further stated that lockdown 4 will be in the form of new rules rather than remaining confined around coronavirus.
Vocal About Local
PM Modi also emphasized on the need for India to make 'local' the mantra of our lives. He stated that global brands that are there today were also local once. It was the people supporting them that made them global. This is why every Indian must become vocal for local and support the local brands.
He further stated that based on the suggestions of the states, more information related to lockdown 4 will be given before 18th May.
In closing, the PM reasserted the importance of being a self-reliant country. He stated that this era of self-reliant India will be a new festival for every Indian.