PM Narendra Modi's elder brother Soma Modi mobilises NRIs ahead of polls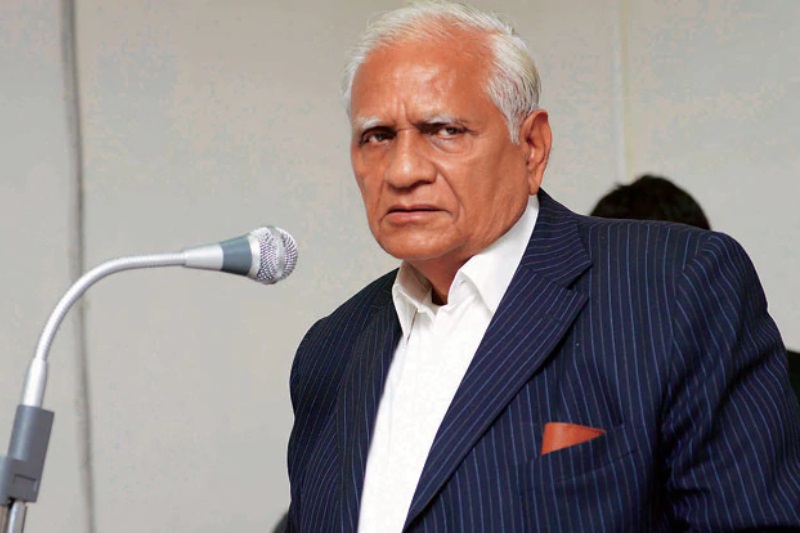 Prime Minister Narendra Modi's elder brother, Soma Modi, will lead close to 5,000 Non-Resident Indian (NRIs) to reach out in 545 Lok Sabha constituency to ensure high turnout so that BJP gets more seats in 2019 elections.
Apparently, a hung Parliament will result in horse-trading, and the government in Delhi will be vulnerable to coalition pressure tactics.
While addressing media persons in the city on Friday, vice president of Global Indians for Bharatiya Vikas (GIBV), Soma Modi said, "We have seen that in spite of a clear majority in 2014, BJP government at the centre is handicapped as the opposition is constantly disrupting the Parliament and causing hurdles. This can be prevented only if the seat tally (of BJP) in 2019 is higher than the one in 2014."
Reportedly, the number of NRIs is up from about 3,000 NRIs, who had worked in 2014 elections. These NRI workers will be aided by lakh of local volunteers who will guide these NRIs in their effort. Secretary of GIBV, Urvish Kanthiriya said that if average voting in general elections is 70 per cent or higher, then all the opposition, including an anti-incumbency factor, will be neutralised. He also added that in the 2014 Assembly elections, an average of 67 percent voters exercised their right, which resulted in the selection of the Modi led BJP government. In the upcoming Assembly elections in 2019, the effort is to ensure higher turnout.
Soma Modi had asserted that in absence of a clear majority, the government will be prone to pressures from coalition partners, including regional parties, and will not be able to take strong actions. He further added that if such a situation occurs, it will result in large-scale horse trading. NRIs from across the country will canvass across 545 seats of Lok Sabha to 'inspire' voters to vote and vote for the nation, not getting into factors like caste, region or religion.
Also read: IOC reduces LPG cylinder price by Rs 6.52