Police in search of absconding Gali Janardhan Reddy, in connection to bribery case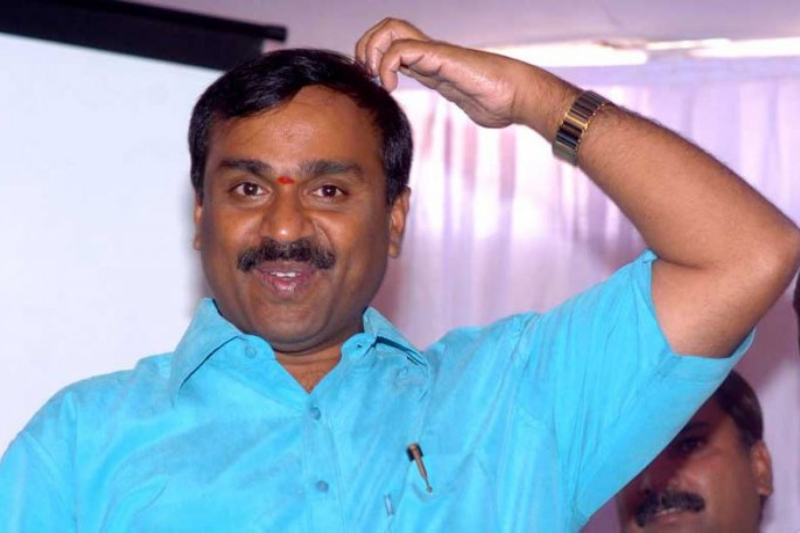 The Bengaluru police, on Thursday said that Gali Janardhan Reddy a former BJP minister who is wanted in a bribery case has gone missing. Janardhan, who is one of the most influential men in the state of Karnataka was at the receiving end of many charges of corruption and has also spent three years in jail.
He was however out on bail since 2015.
Janardhan is wanted by the Central Crime  Branch of Bengaluru Police in  a case of bribery of Rs 18 crore.
There has been an allegation against him wherein the owner of a private enterprise named Ambident has allegedly stated the was asked for Rs 18 crore by Janardhan when he was the the minister, and promised him to bail him out of a corruption case.
The company which deals with finance already has a case of Rs 600 crore registered against it and also has been accused of cheating several of its investors.
The owner of the company Syed Ahmed Fareed, on being interrogated by the police, said that Janardhan had assured his help during their meeting at a private hotel in Bengaluru.
Fareed said that he paid Rs 18 crore through his firm to a bullion trader in Bengaluru named Ramesh Kothari. Kothari, then had the amount converted into 57 kg gold which was then given to Ali khan, who is close to Janardhan.
Bengaluru Police chief T Sunil Kumar said that they are in the lookout for both Janardhan and Khan, who are missing.
There is also a case of money laundering against Janardhan during his daughter's wedding in November last year.
Somashekhara and G Karunakara Reddy–two of Janardhan's brothers, represented the BJP in the areas surrounding Ballari in the recently held Karnataka assembly elections.
Despite party chief Amit Shah disowning him during the elections, Janardhan campaigned for the BJP, given the tremendous amount of influence that the man exercises in the area.