Powerful Earthquake Hits Near New Zealand; Tsunami Warning Issued
8.1-magnitude Strikes New Zealand: Tsunami Warnings Issued With Mass Evacuations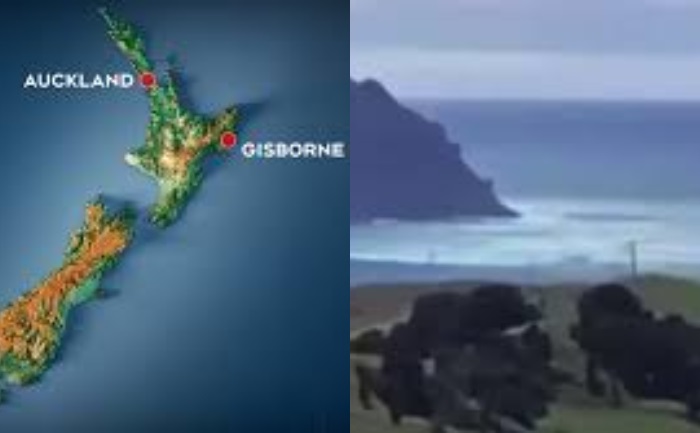 Powerful earthquakes hit near the coast of New Zealand on Thursday night and Friday morning. The quakes soon prompted tsunami warnings for New Zealand and tsunami watches for Hawaii.
A TSUNAMI WATCH has been issued for Hawaii. A Watch means a tsunami may impact Hawaii. The threat is still being evaluated by the Pacific Tsunami Warning Center. Monitor TV, radio and official social media.

KNOW if you are in an EVACUATION RED ZONE. https://t.co/716pXxq7kb

— Oahu Emergency Mgmt. (@Oahu_DEM) March 4, 2021
Evacuation orders were issued for residents living in coastal areas of the North Island after the third and strongest earthquake hit its coast.
The three earthquakes all came during early hours at magnitudes of over seven. The most powerful, at 8.1 magnitudes, struck at around 08:30 (21:30 GMT) near the uninhabited Kermadec Islands, 1000 km (621 miles) north-east of New Zealand.
The scenes from the hills above Tokomaru Bay just minutes ago #tsunami @NewshubNZ #eathquake pic.twitter.com/CNIeHubcBb

— Michael Morrah (@MichaelMorrah) March 4, 2021
Two earthquakes near the Kermadec Islands were felt just hours after a 7.3-magnitude quake struck near Gisborne. The latest quake, which registered at a magnitude of 8.1, prompted officials to issue a tsunami advisory across parts of the Pacific, including Hawaii.
TSUNAMI WARNING: Listen to local civil defence authorities and follow any evacuation instructions. Coastal inundation (flooding of land areas) is expected in areas under Land and Marine threat. See attached map for affected areas. More info at https://t.co/ccVFYQQoBr pic.twitter.com/KoKouvbYeB

— National Emergency Management Agency (@NZcivildefence) March 4, 2021
New Zealand's National Emergency Management Agency lifted evacuation orders on Friday afternoon. This was after being advised that the largest waves had passed. But people have been told to stay away from the beach and shore areas.
Also Read: Rahul Gandhi's Room Shakes Due To Unexpected Earthquake Tremors