Prashant Kishor appointed JDU vice-president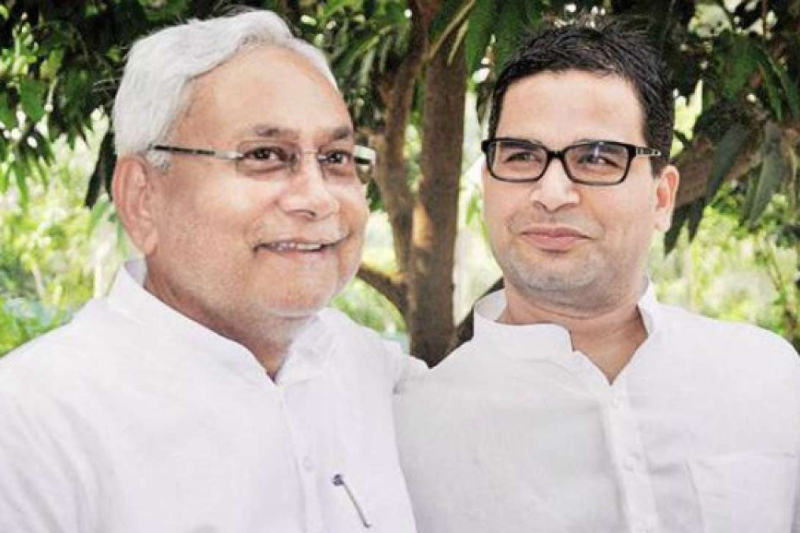 Election strategist Prashant Kishor has been appointed as the vice-president of the Janata Dal (United) by Chief Minister Nitish Kumar on Tuesday. This has been done to boost the party's fortune in the upcoming elections.
According to party spokesperson K C Tyagi Kishor, elevation will help JDU woo votes both from social segment and traditional base, reported news agency PTI. This promotion for Kishor means he will be the second most powerful man in the JDU ranks, after CM Nitish Kumar.
Kishor, founder of the Indian Political Action Committee (IPAC), has been in demand for quite some time for his strategizing abilities. He was instrumental in bringing JDU to power in Bihar prior to his joining the part in September. Kishor also worked for Congress as strategist during Uttar Pradesh and Punjab elections and YSR Congress in Andhra Pradesh.
With so much in demand, Kishor had dropped hints that he will not be part of any political outfit during a Hyderabad event. He expressed his willingness to return to his "grassroots" in Gujarat or Bihar. "In 2019, you would not see Prashant Kishore campaigning for anyone in the manner and form in which I have been campaigning in last 4-5 years," news agency IANS quoted him as saying. He added that he would leave the IPAC in "safe hands" before taking the call.
But that indication was indeed a hollow one as a week later he joined JDU. "Excited to start my new journey from Bihar!" he tweeted.
ALSO READ: Election strategist Prashant Kishor to join Nitish Kumar's JD(U) today