Pravin Togadia launches new party rhyming old Ram Mandir tune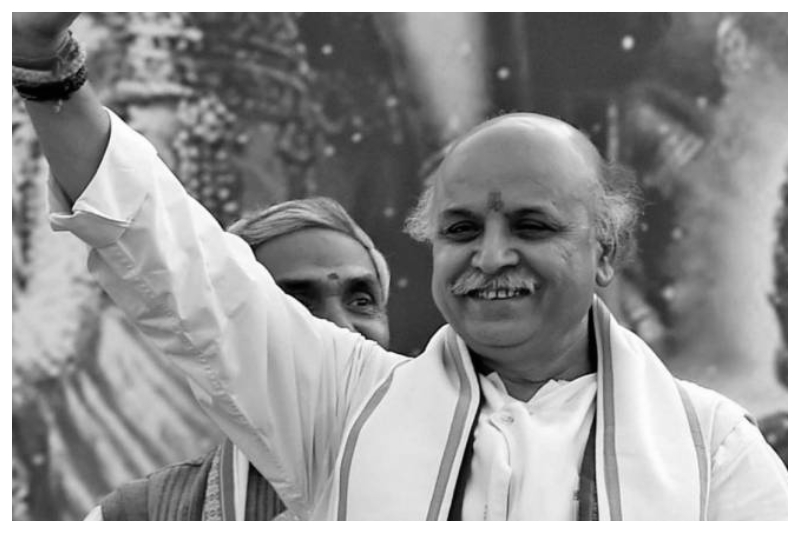 Known for his controversial hardcore religious speeches, former Vishwa Hindu Parishad leader Pravin Togadia is on the list of people launching parties just before elections. Togadia has named his new party as AntarRashtriya Hindu Parishad (AHP) and said that his party will work to protect 'Hindus' and 'Hindutva'.
Being distanced by the parent organisation – Vishwa Hindu Parishad – Togadia is of the view that his party will raise issues that the Narendra Modi government failed to fulfil. Stating one of the objective for a new party, the cancer surgeon from Gujarat had said that want to consolidate the Hindu votes in the country. Along with it, giving Hindus an alternative before general elections is also on their cards.
Also Read: Is Nitish Kumar planning a ghar wapsi with 'Mahagatbandhan' in Bihar?
Once a supporter, but a staunch critic of PM Modi now, the former international working president of the Vishva Hindu Parishad (VHP) had said, "the government cheated crores of Hindus by not constructing the Ram Mandir in Ayodhaya." Adding that, the government should pass a law to build Ram Mandir in Ayodhaya.
During the launch of his party, Togadia had demanded jobs for youth and good MSP for farmers under Swaminathan Committee reports. Among other things that Togadia stated, he added that he will conduct a yatra from Lucknow to Ayodhaya in August this year.
Also Read: BJP celebrates 'Black Day' to commemorate 43rd year of Emergency
Speaking at the launch in the same old fashion, Togadia stated, "Today Hindus are demoralised and feel cheated by this government whom they supported, and they are looking for an alternative. Let me assure them we will give them that by October next year." Adding that he will keep fighting for the welfare and safety of the Hindus in the country, with his party offices that will operate from 500 districts.
Photo courtesy: Money Control