Prefer to have Aaron Ramsey over Mesut Ozil: Ray Parlour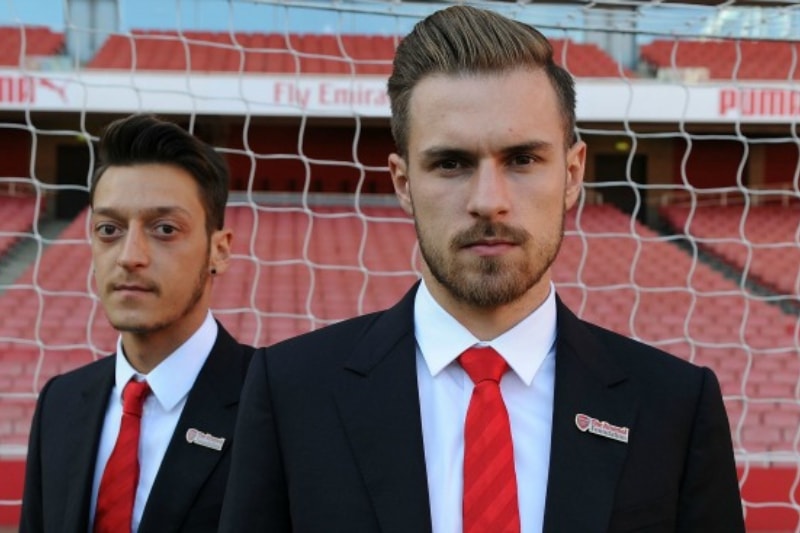 Former Arsenal midfielder Ray Parlour heaped praise on the quality that Aaron Ramsey brought to the North London club, adding that he would have someone like him over Mesut Ozil in his team any day. Ozil was tied down to the Emirates with a lucrative contract last season while Ramsey is all set to be a free agent at the end of this season.
Parlour lauded the Welsh midfielder after his contribution in Arsenal's 4-2 victory over rivals Tottenham Hotspurs in the Premier League on Sunday.
He was introduced as a replacement for Henrikh Mkhitaryan and he changed things on his own, providing two crucial assists as Arsenal secured a stunning comeback win.
Also read: Premier League: Arsenal complete stunning comeback with 4-2 win over Tottenham Hotspur
"Mesut Ozil is a great player, I'm not doubting that, but you can leave him out. We didn't miss him (against Tottenham), whereas I thought Ramsey made an impact in the second half.
"Aaron has been there a long time, he's been there for 10 years, so you've got to look that as well. Some players would sulk and say, 'I'm leaving at the end of the season, so it doesn't really matter', but his attitude has been spot on. He knows he's leaving at the end of the season, but he was brilliant in midweek in the Europa League. I would rather have Aaron Ramsey," Parlour said.
The Welshman is all set to be a free agent at the beginning of next season and has six months left in his current contract with the Gunners. He has already been monitored by the likes of Real Madrid, Bayern Munich and Juventus.
(Image credit-teamTALK)