Premier League: Arsenal play out exciting 1-1 draw against Liverpool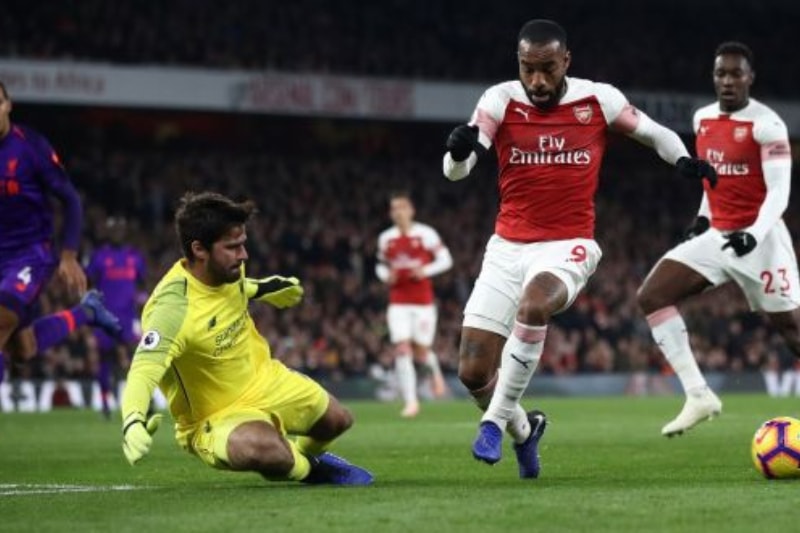 It was Unai Emery's baptism of fire as his side faced Liverpool at the Emirates and at the end of the match, it is safe to say that he has passed it with a lot of pride.
Arsenal were all set to face a litmus test against Premier League title contenders Liverpool, who are yet to face defeat this season and for a good part of the match, it looked as if that streak would be broken. Arsenal dominated possession and were undoubtedly the better side in the midfield and their much-improved work in the backline just went on to show that the Gunners' resurgence under the Spaniard isn't a mere fluke.
Many had counted Emery off right at the beginning of the Premier League when his side faced consecutive losses against holders Manchester City and Chelsea in the first two matches. But the former PSG manager, solid with his tactical mind, has held on to his policies and have continued doing his work with the London side–the results of which are quite evident now.
Also read: Former Arsenal striker Niklas Bendtner sentenced to 50 days in jail
Paul Merson was made to eat his own words after Arsenal put on a solid display all round and barely looked a shadow of the side that have been underachievers in the recent years. That 'Liverpool will rip Arsenal to shreds' was a comment that was duly proved wrong after the Gunners good show that earned them a point.
But Liverpool threatened to clinch all three points when a cross from Sadio Mane wasn't cleared properly by Arsenal goalie Bernd Leno and the ball fell in the path of an unmarked James Milner, who didn't quite hesitate to bang it into the net.
Emery's men trailing by a goal were in desperate need for a goal to justify their performance on the night and the Spanish gaffer made some attacking changes, like replacing Sead Kolasinac with Danny Welbeck, which showed that they weren't going down without a fight.
And Alexandre Lacazette's stunning strike in the 82nd minute proved the fact that Arsenal weren't the 'soft club' they had made themselves in the past few years.
The French striker was given some space in the defence as he made room for himself and put the ball into the net from a tight angle with eight minutes from full-time.
Image credit- Irish Times