Premier League: Eden Hazard stars in Chelsea's 2-1 over Brighton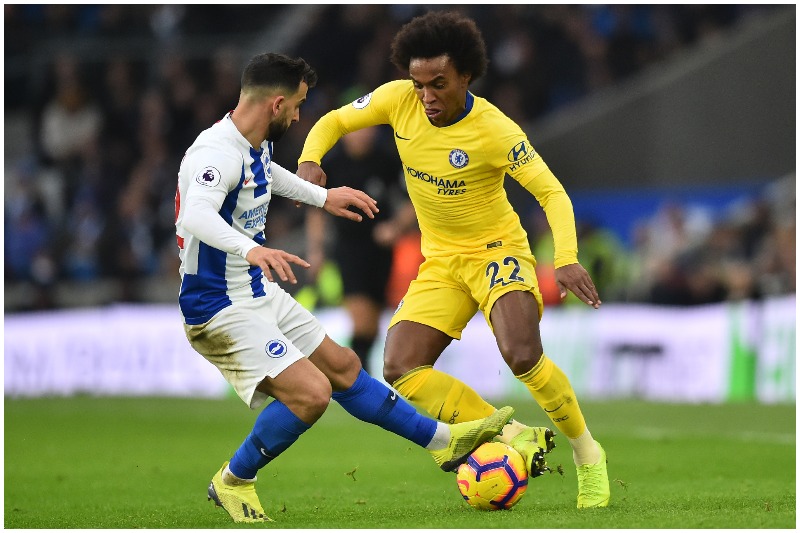 Chelsea clinched a 2-1 win over Brighton in the Premier League on Sunday at the Amex Stadium.
For the Blues, Eden Hazard scored one goal and provided an assist as Maurizio Sarri held on to emerge victorious.
The Belgian came up with a wonderful pass in front of goal which was capitalised on by Spanish winger Pedro in the 17th minute.
Also read: Premier League: Arsenal's 22-match unbeaten run ended at the unlikely hands of Southampton
Chelsea, playing without a striker didn't look to be in too much trouble as this time, it was Willian fed Hazard with a beautiful pass and the Belgian ran through the Brighton defence to net his side's second goal.
It was also his eighth goal of the season and it ended a drought for the 27-year old who hadn't scored in eight matches. Besides this, he also has nine assists to his name.
"I think that Hazard could have played better because his level is a very high level," Sarri said. "He can do more for him and for us.
"But I think after the two injuries, he lost the physical condition. Now he's improving. In one or two matches he'll be back at the top," he added.