Premier League: Lucas Torriera stunner hands Arsenal three points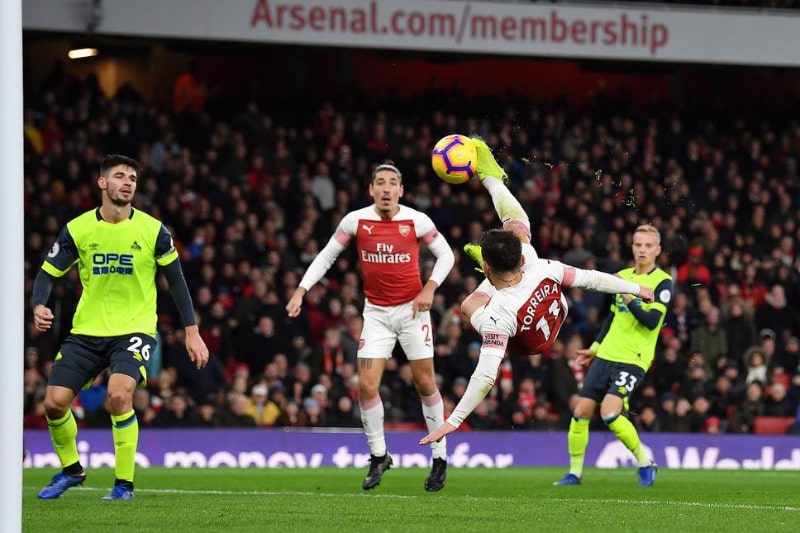 Arsenal secured a hard-fought victory over Huddersfield courtesy a late overhead kick from Lucas Torriera as they continue to remain unbeaten for 21 consecutive matches.
It was a good display of defense from Huddersfield and they almost held a rampant Arsenal to a draw at home and walked away with one very valuable point but it wasn't to be. In the 83rd minute, Pierre-Emerick Aubameyang, the top scorer in the Premier League found Torriera inside the box with a beautifully chipped cross that saw the diminutive Uruguayan waste no time in sending the ball into the back of the net.
Torreira's goal was indeed a jaw-dropping moment from the hosts who earlier had a goal from Alexandre Lacazette disallow due to him being off-side.
Also, thsinwij gave Arsenal a brief entry into the top three but they soon fell to the fourth place after Chelsea stunned defending champions Manchester City at the Stamford Bridge.
Despite this win, Arsenal would be fretting over the hamstring injury sustained by Shkodran Mustafi, who sustained a hamstring injury and had to be replaced in the second half. The London club have already centre-back Rob Holding to an ACL for the rest of the season.
However, they would be boosted by the fact that Laurent Kosielny was named on the bench for the first time after he sustained an injury in Europa League last season