Premier League: Ross Barkley stars for Chelsea in 3-0 win over Southampton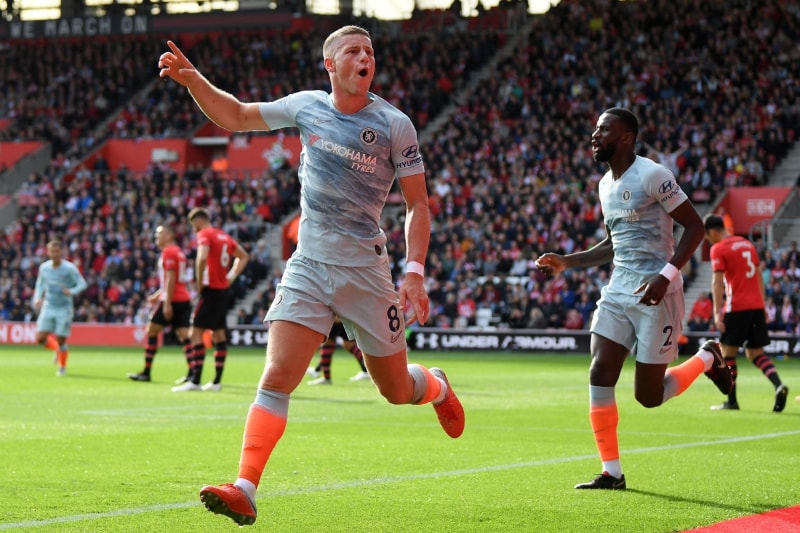 Ross Barkley justified the faith that head coach Maurizio Sarri put on him as he pulled off a spectacular performance in Chelsea's easy 3-0 win over Southampton.
Barkley l, after having been picked for the tour of England, set up the opener for Hazard in the 30th minute before scoring his first goal for the club in the 57th minute.
Alvaro Morata, who broke his goal-drought in Chelsea's Europa League fixture against two days ago netted the third and the final one of the match to seal all three points for his team- which levels them with Liverpool and Manchester City, who later played out a goalless draw.
Since his move to the London club from Everton in January, Barkley got his fifth start for the 2016-2017 champions and he showed why he is such a highly rated player in the midfield. His performance thus makes things a bit tough for Sarri who now have a good amount of option in the midfield with Chelsea looking forward to continuing with their domination.
A missed opportunity from Danny Ings early on in the game helped the visitors' cause who then gained momentum slowly when Barkley cut through the defence and out a ball in the path of Eden Hazard, who slotted it into the net to record his eighth goal in the Premier League this season. Despite the Saints, performing in front of their home crowd trying their best to get back into the game, Barkley's free-kick just before the hour-mark helped Chelsea seal the win for themselves, before substitute Morata, replacing Frenchman Olivier Giroud came on in to add a third.
Image credit- Bleacher Report