Prices of petrol and diesel remain stagnant: Check rates here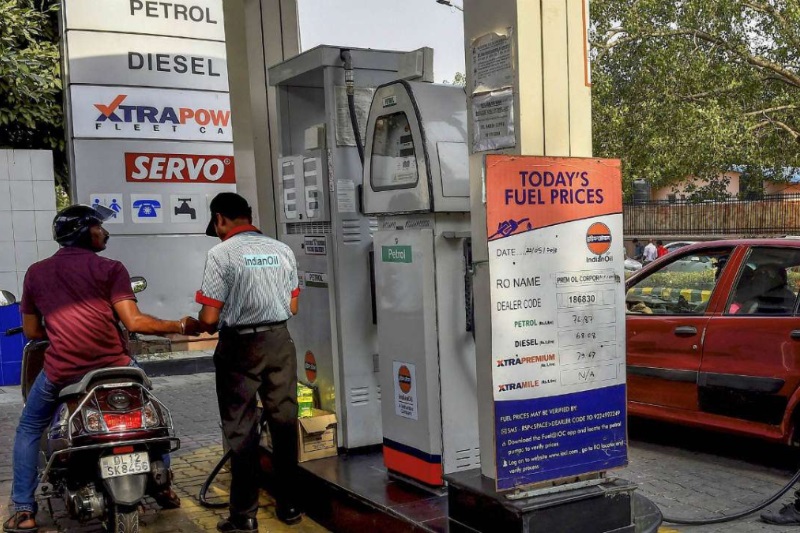 The prices of petrol and diesel remained stagnant on Wednesday. Notably, petrol is being sold at Rs 77.43 per litre in Delhi and Rs 82.94 per litre in Mumbai. Diesel is being retailed at Rs 72.19 per litre and Rs 75.64 per litre in Delhi and Mumbai respectively.
It is to be noted that on Tuesday, petrol prices were slashed by Rs 0.13 in Delhi and Mumbai respectively. A reduction was also witnessed in diesel prices by Rs 0.12 in Delhi and Mumbai respectively. However, today, the prices of fuel remained static.
Petrol in Delhi had hit an all-time high of Rs 84 per litre and diesel was at record Rs 75.45. In Mumbai, petrol price peaked at Rs 91.34 hit on October 4 and diesel was sold at a record high of Rs 80.10.
On October 4, fuel prices were cut by a minimum Rs 2.50. On October 5 when the government's cut in excise duty of Rs 1.50 per litre was implemented, then state-owned fuel retailers provided a Re 1 per litre subsidy. In BJP-ruled states, the reduction was higher as they matched the cut with a similar reduction in local sales tax or VAT.
Delhi, which did not cut VAT on fuel, still has the cheapest fuel among all the metros and bulk of state capital as it levies lower taxes. On the other side, Mumbai despite reducing VAT on petrol still has the highest priced fuel.
Also Read: Fuel prices witness marginal dip: Check rates here