Prince Harry reveals the reason behind son Archie's name
The name was inspired from his friend who is a major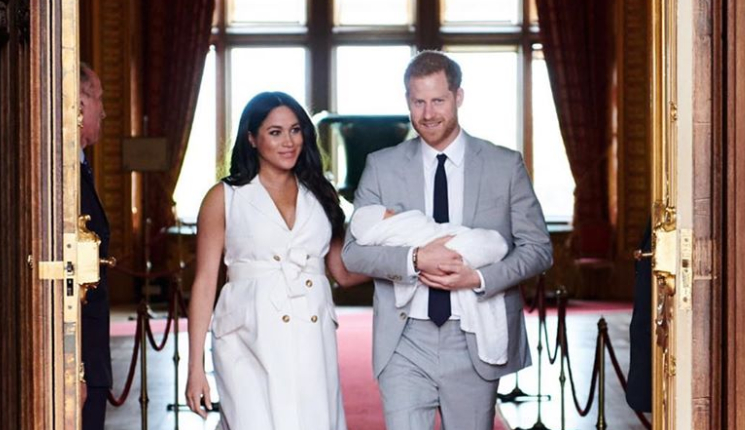 Last week, the Duke and Duchess of Sussex i.e. Prince Harry and Meghan Markle welcomed their newborn son and have named him as Archie Harrison Mountbatten-Windsor.
People have been wondering what inspired the new parents to keep this name. Prince Harry revealed the reason. According to The Sun, the name was inspired byPrince Harry's friend Major Tom Archer-Burton, known to pals as Archie and whom Harry calls his "rock.
Prince Harry owes him for getting him permission to serve on the front lines in Afghanistan in 2008, which made him the first royal deployed since his uncle, Prince Andrew, flew ­helicopters in the Falklands in 1982.
Archie has always been close to Prince Harry and has met almost the entire Royal family. He was also a guest at Prince William's wedding with Kate Middleton and Prince Harry's wedding with Meghan Markle.
Archie is a father of three and was awarded a Long Service & Good Conduct Medal last year. "I'm delighted that Harry has named his son after someone who played such an important role in his life", said the Royal editor of The Sun, Duncan Larcombe.
Yesterday, it was Meghan Markle's first Mothers' Day. Her son was born on Monday. To commemorate the day, she posted a picture on the royal Instagram handle.
The post said "Paying tribute to all mothers today – past, present, mothers-to-be, and those lost but forever remembered.
We honor and celebrate each and every one of you.
Today is Mother's Day in the United States, Canada, Australia, New Zealand, South Africa, Kenya, Japan, and several countries across Europe.
This is the first Mother's Day for The Duchess of Sussex."
Also Read: Meghan Markle And Prince Harry Give First Glimpse Of Their Baby Boy